Bye guys ....... What a Job!!
20 Sep 2021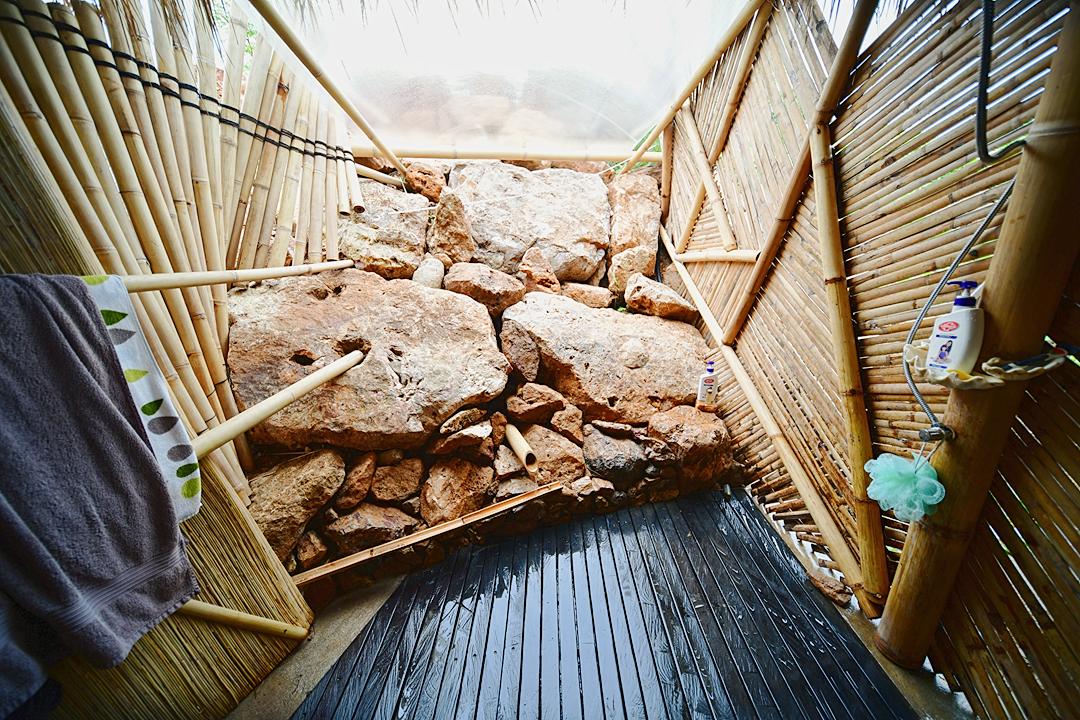 With the roofs done our awesome crew leave us to it, sad to see them go but how f'ing awesome to have the place basically done and somewhere we can finally call home!!
Now Dave gets to work with no interruptions and gets going with his first project, the bathroom. Walls with no laser level, no spirit level, not level at all …… now that's coooool!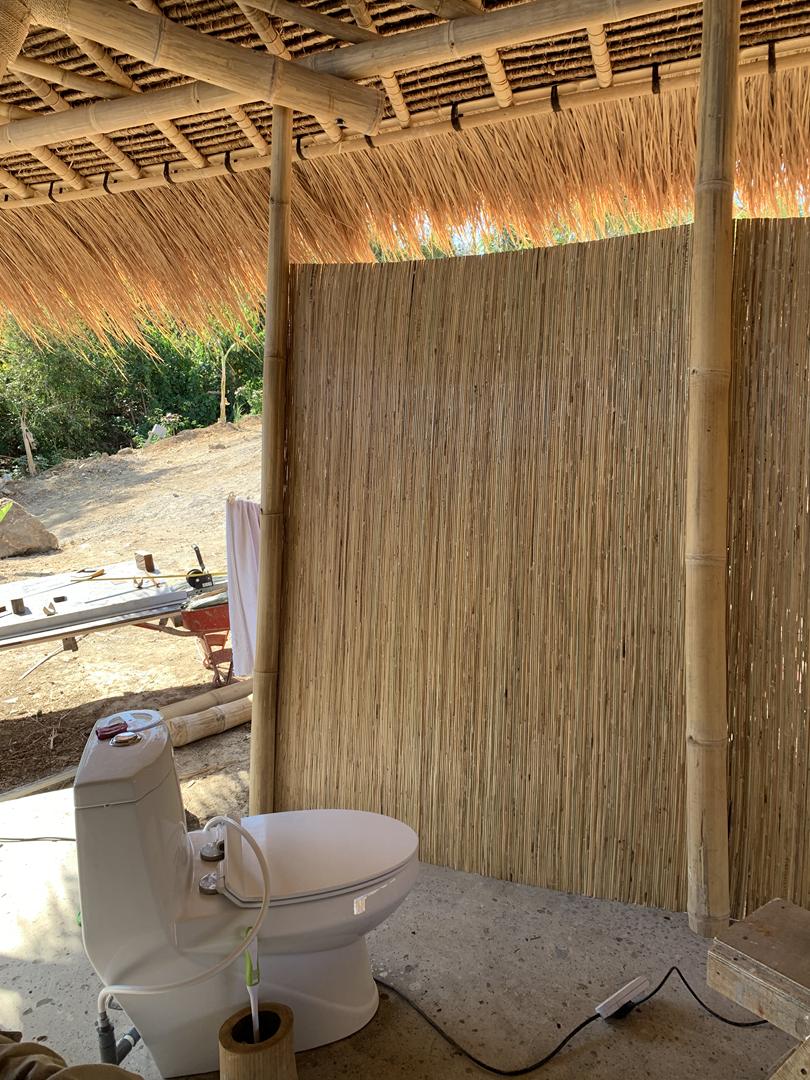 It's rattan, made for the floor.
Following the contours.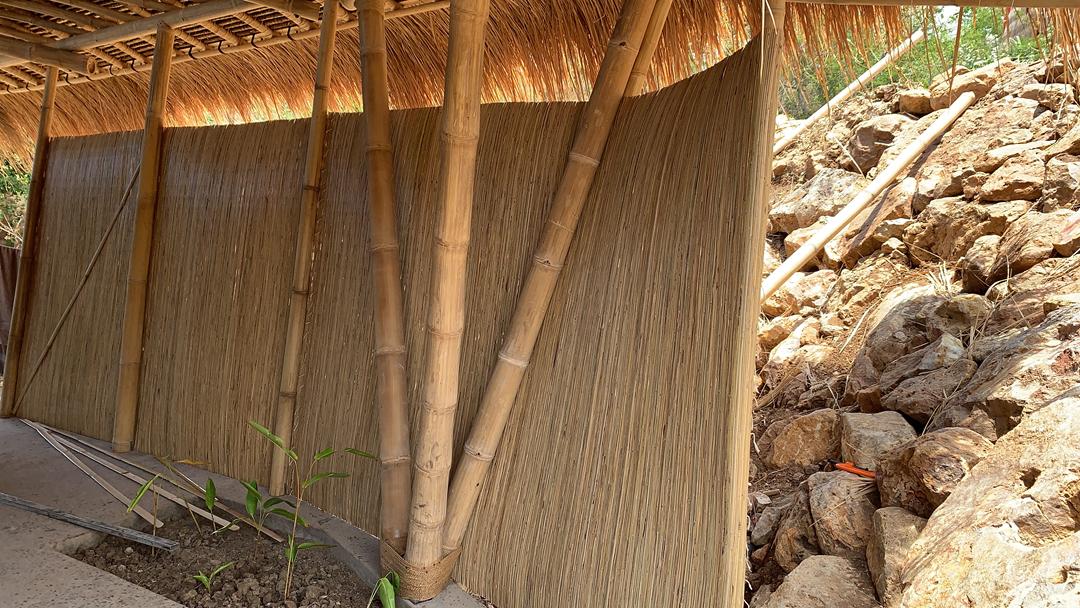 From the outside.
The next wall is the back of our wardrobe.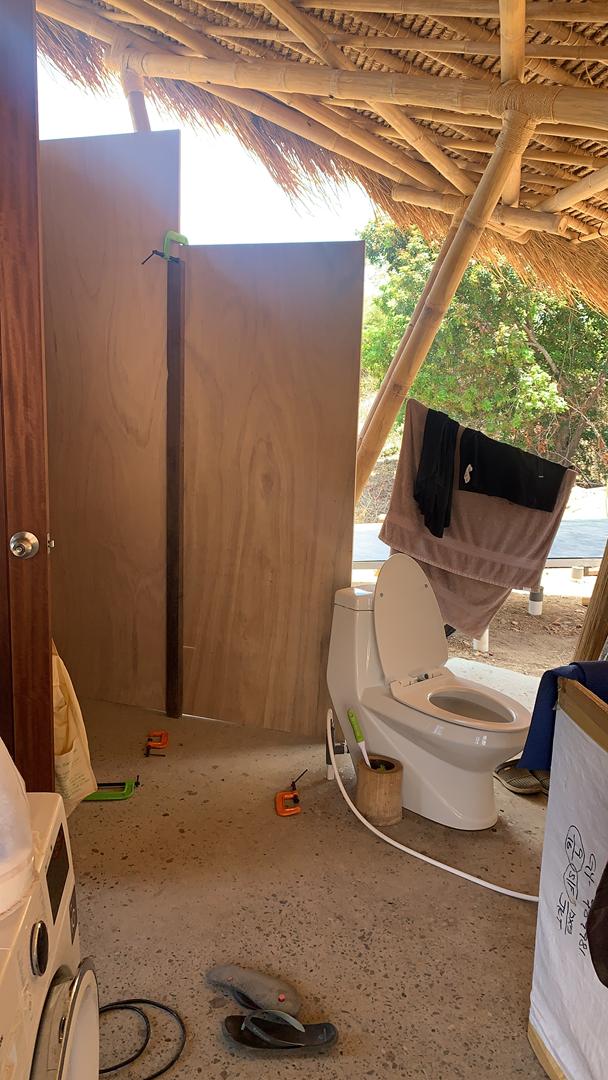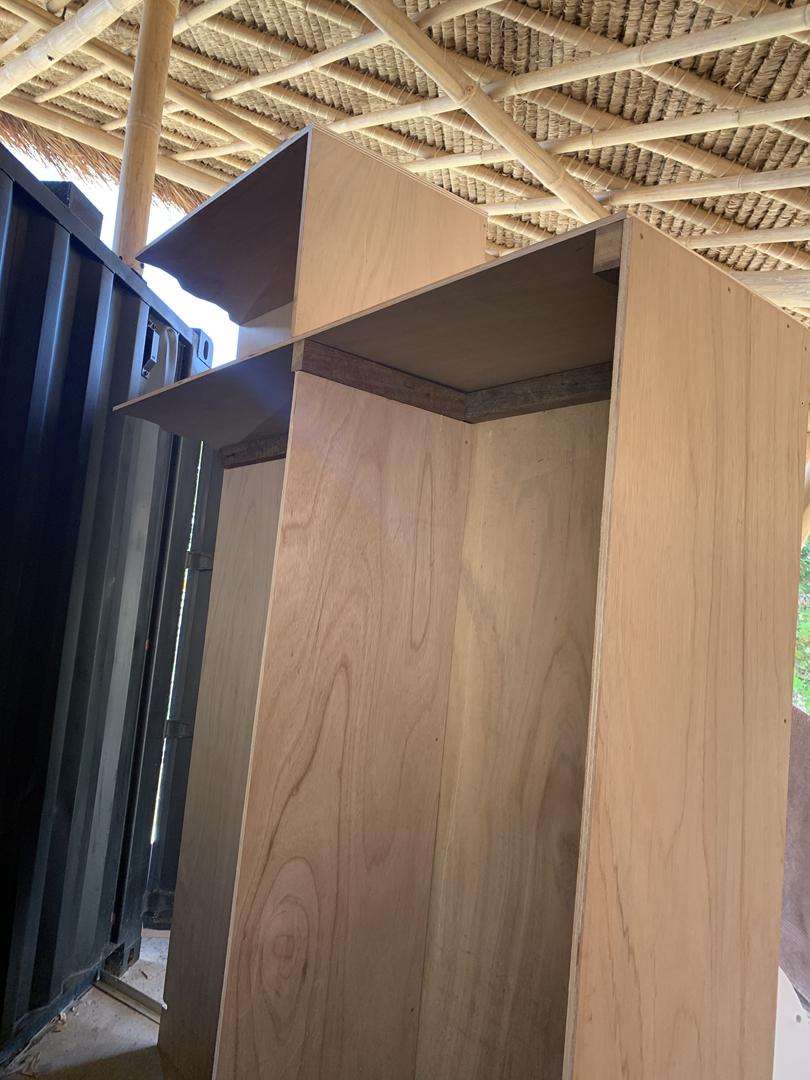 The shower, iron wood deck with drain catchment under it, a ready built wall and some bamboo creativity.
Trying looks, ready made walls mmmm ……. nah. Strip it down and repurpose :)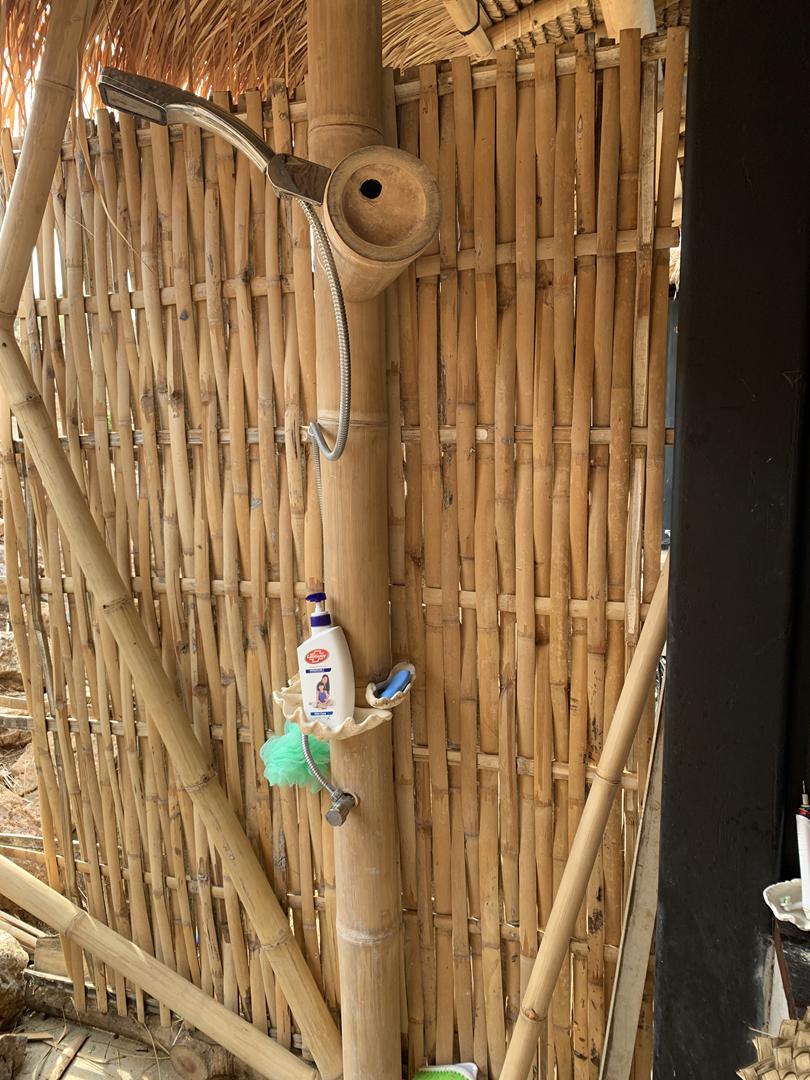 That's better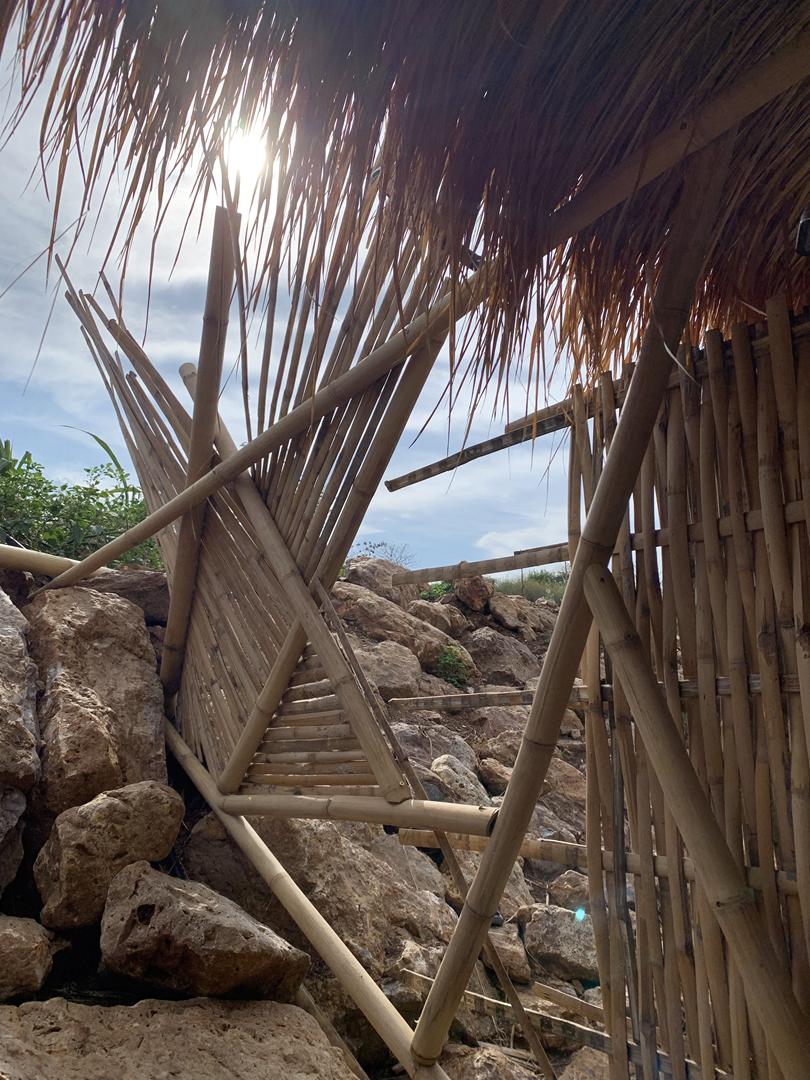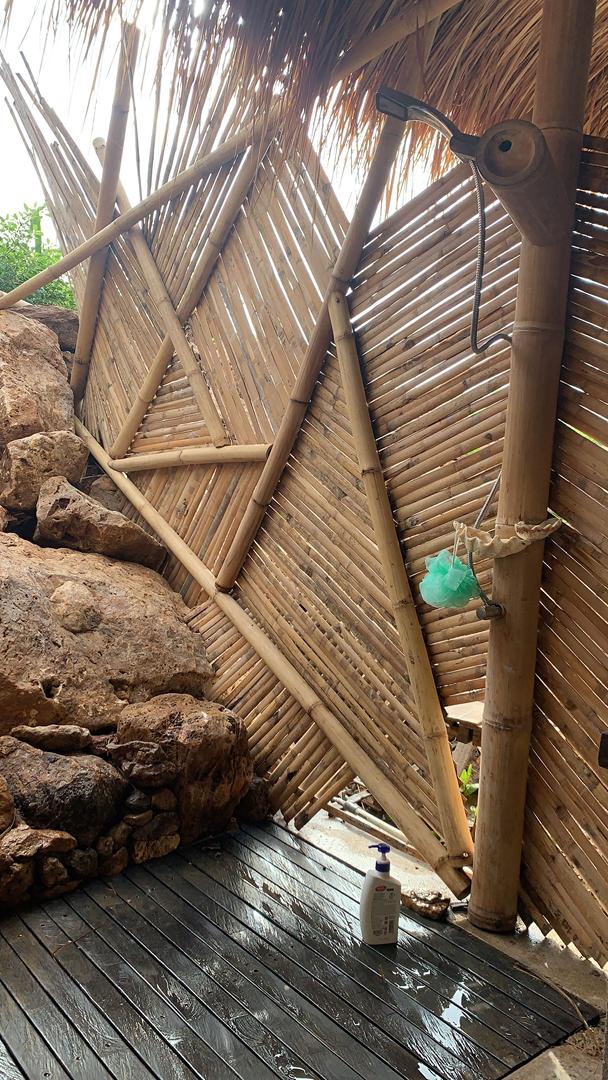 Another look for the other side.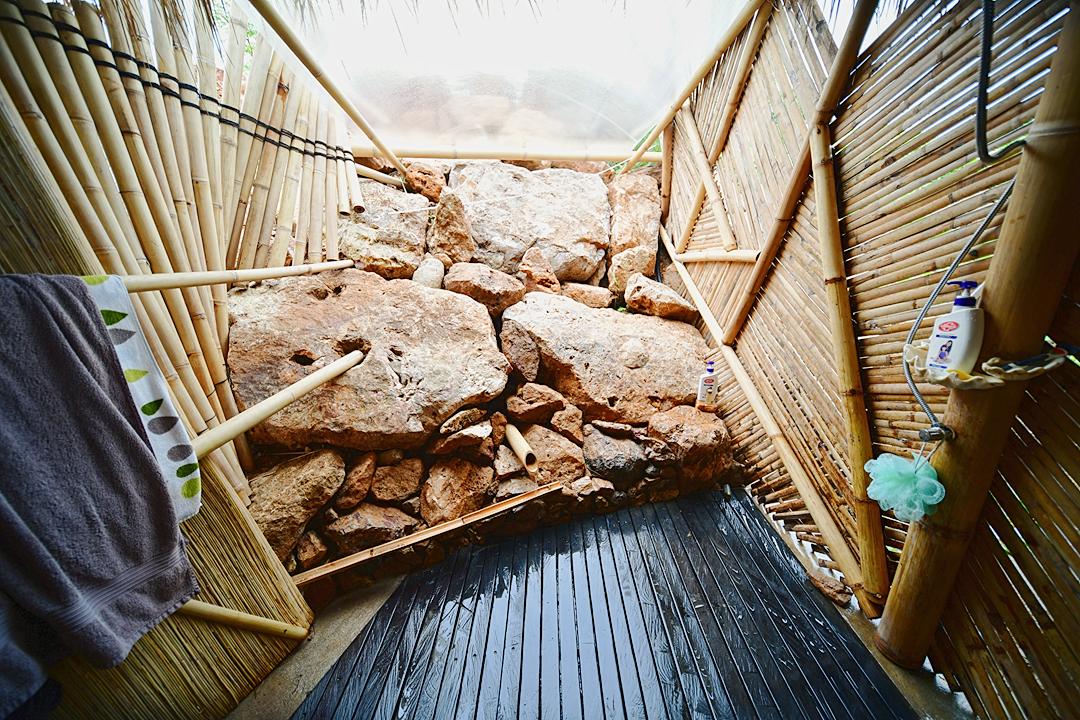 Built in flower bed, Ani getting creative with some blue coral and some purple plants.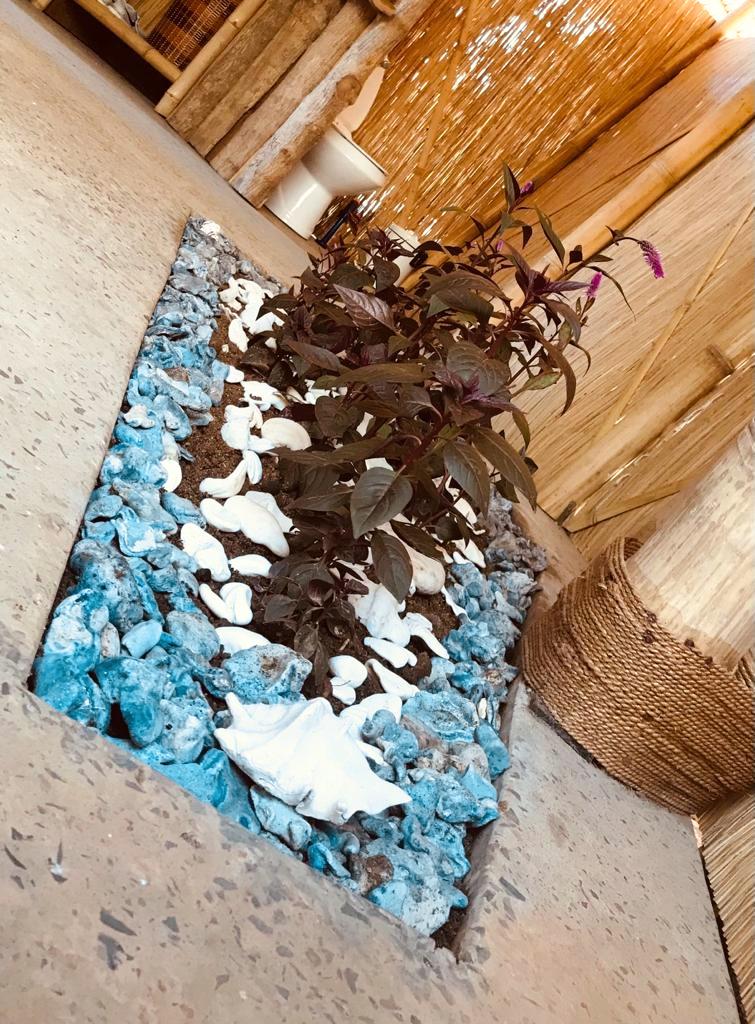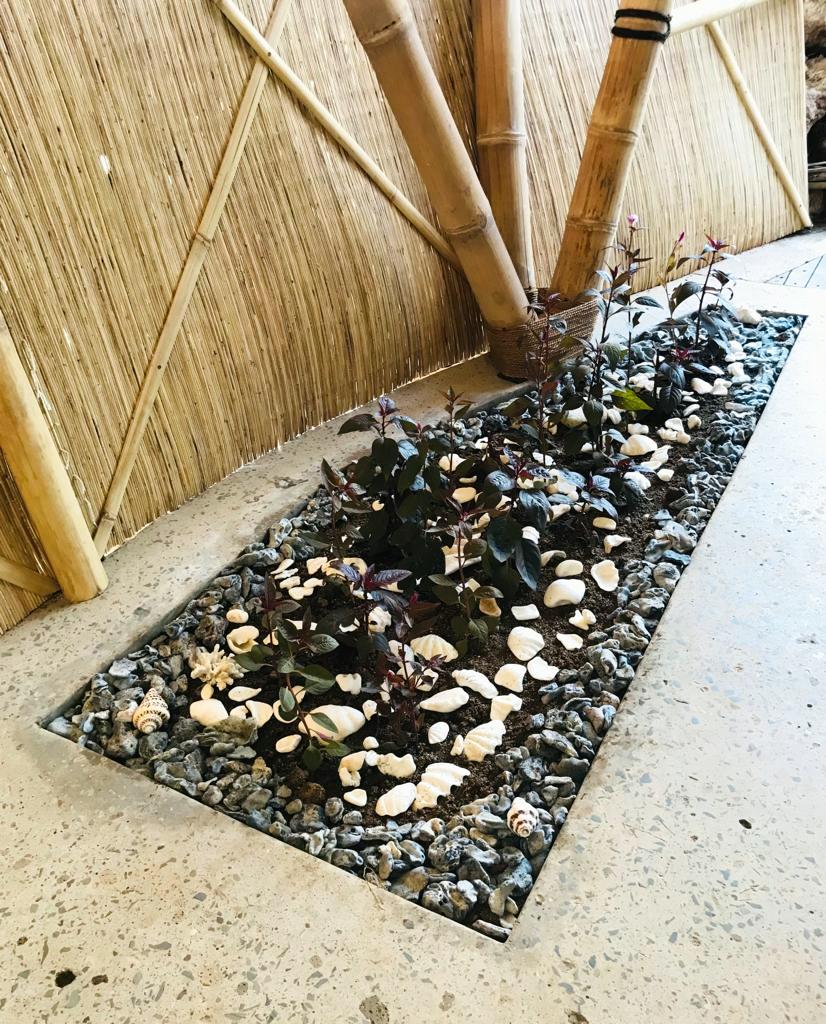 Not the tidiest bathroom, a work in progress but a nice wide view so you can get an idea of the layout.