Lombok-Bali-Lombok
26/04/22 13:25
Who would have thought our first adventure would be leaving Lombok. I thought about not blogging it but then thought the actual travel experience would be of interest to anyone taking the trip like we have, by car, or by bike.
The Ferry leaves from Lembar Port, about an hour from our place and an easy drive. I'd looked on the net and asked friends the day before to see if there's anywhere that we can book the ferry space …… nope, just turn up and hope. Worst case scenario we'd have to wait two hours …….. mmmmm……..
Before you can pay at the gate you have to buy a top up card or top up if you already have one. The trip cost 1,000,000 rupiah, price for the car with passengers free. So once paid we parked in the 'queue' total waiting time on our trip turned into four hours before they released the mooring ropes. I used my newly acquired Indo chillness and everything was good. I'm told that this amount of waiting is not normal.
The total sailing time was 4 hours to Pandang Bai Port on Bali. I have been told there can be more waiting to moor at the other end but we were moored straight away and it took 15 minutes to get our car onto dry land. The sailing time can increase by up to two hours in rough weather, maybe a good bet is wait for some nice weather if you can!
Leaving Lombok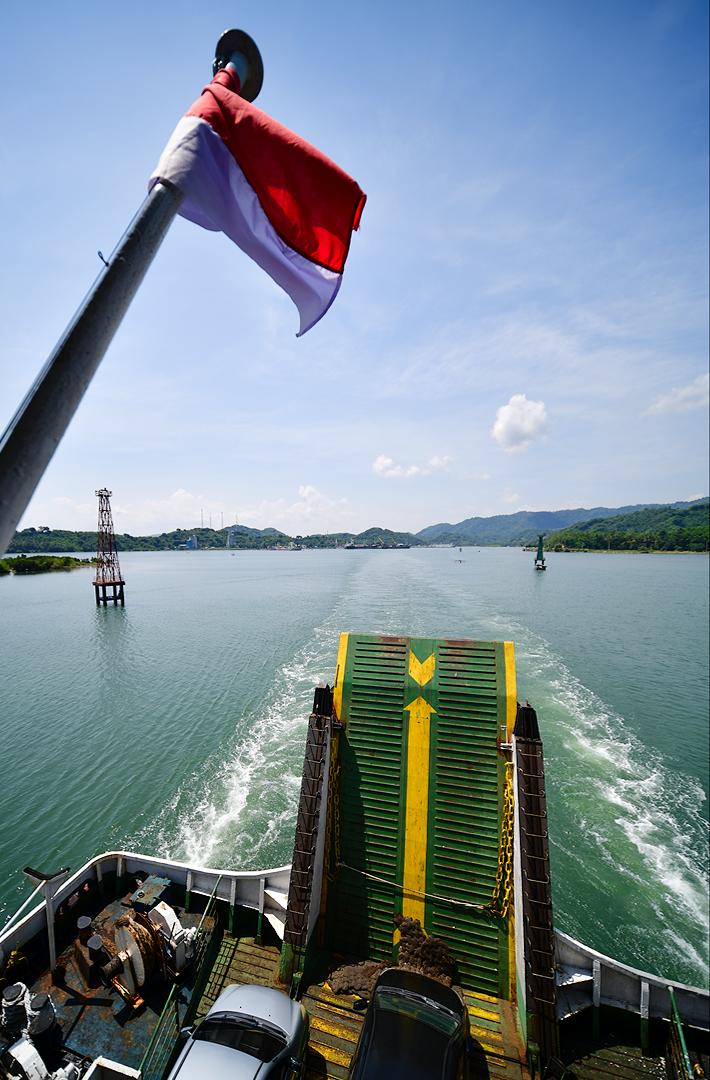 Looking at how many ferries were moored up in the bay, I'm presuming the service will be a lot more regular once the tourism/economy pics up.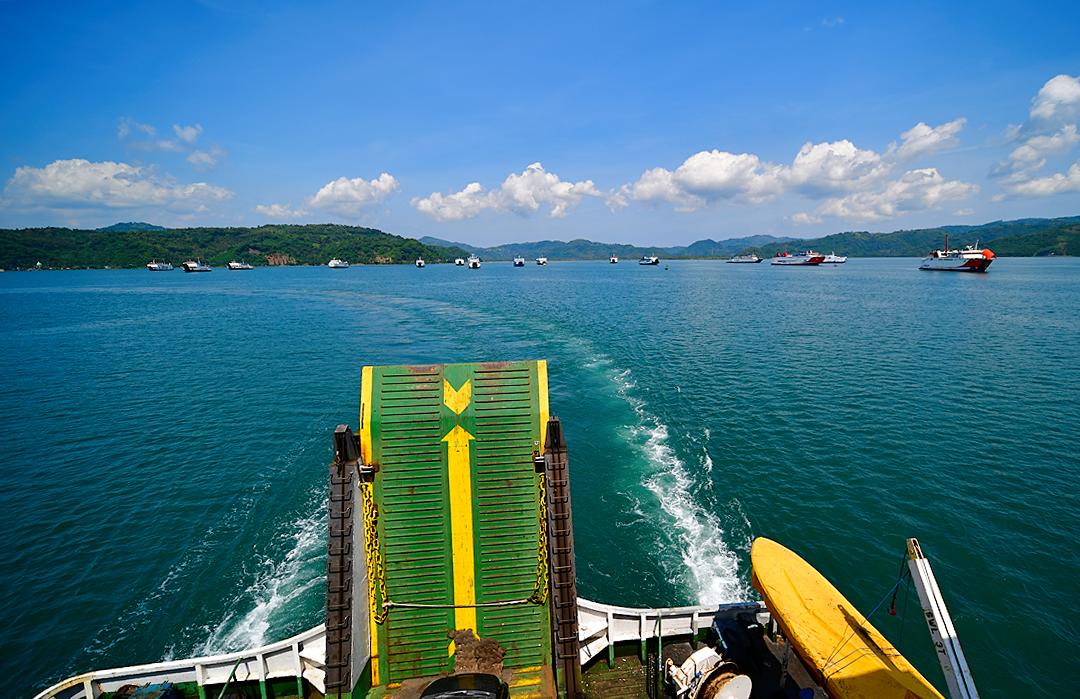 W3W
Comfy seats? None on this old girl anyhow. There's a lot of ferries, various ages but it looks like the majority are as old as me!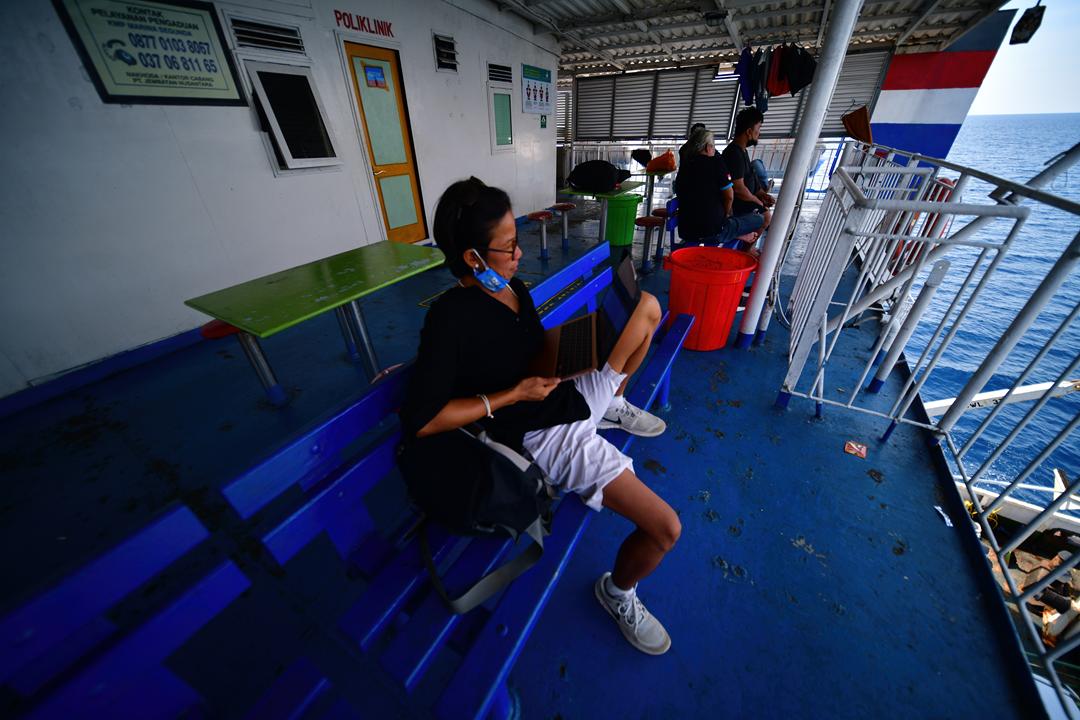 Never loosing site of land, you can see Bali from Lombok.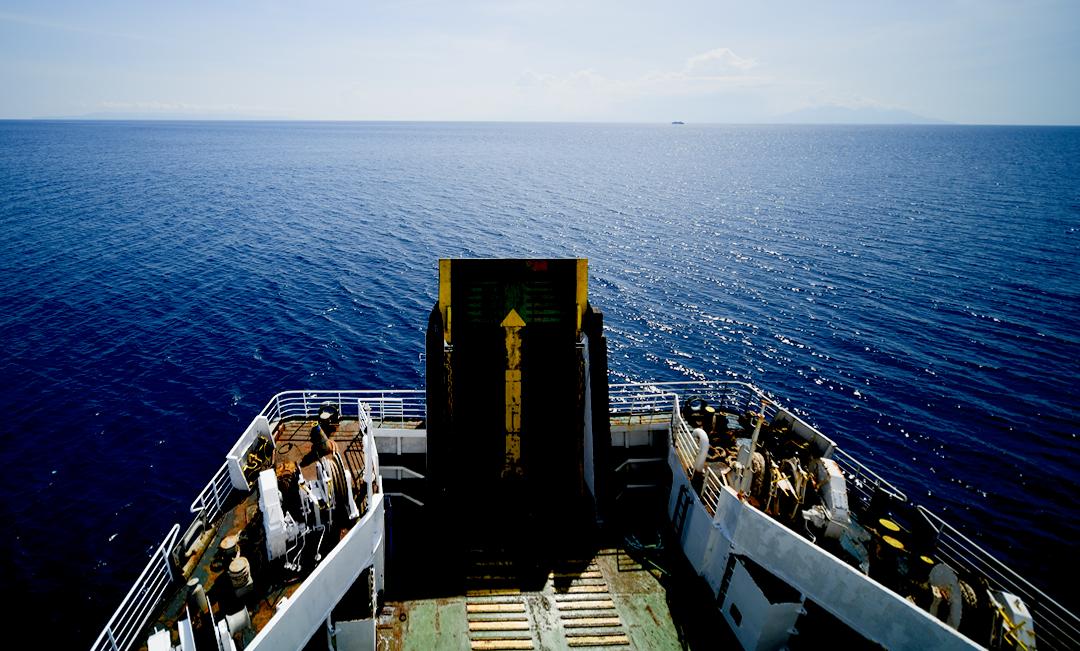 Nearing Bali after a long but chilled trip, all together an easy and economical way to move between the two islands.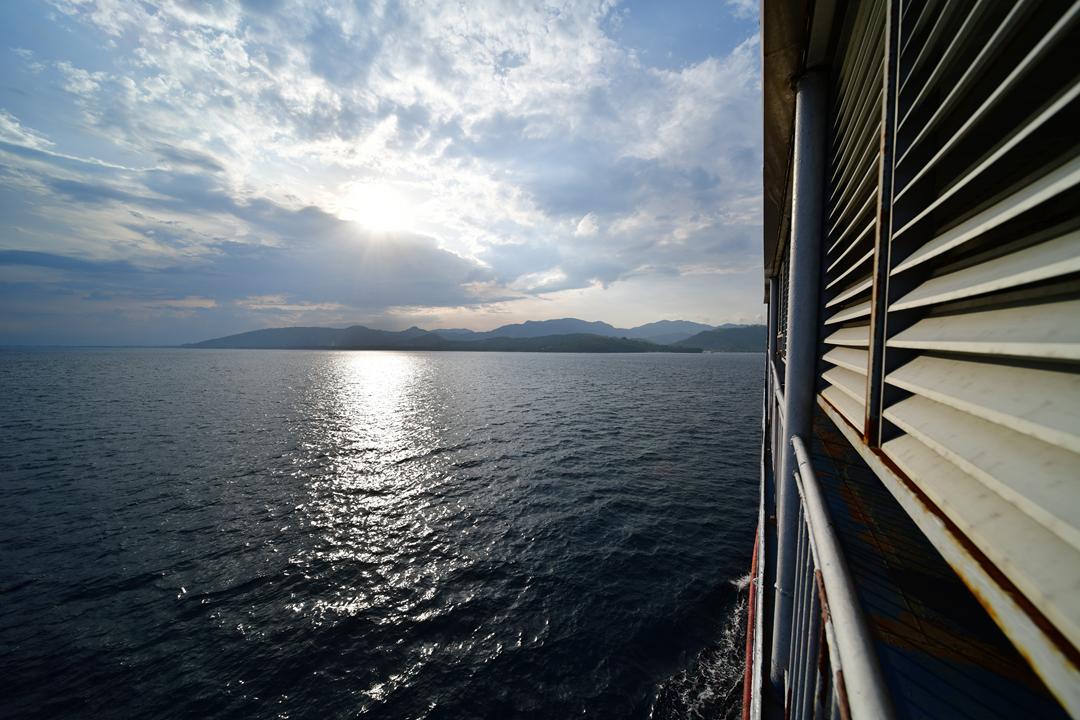 W3W