HomeBioGas.com!!!!!
11 May 2022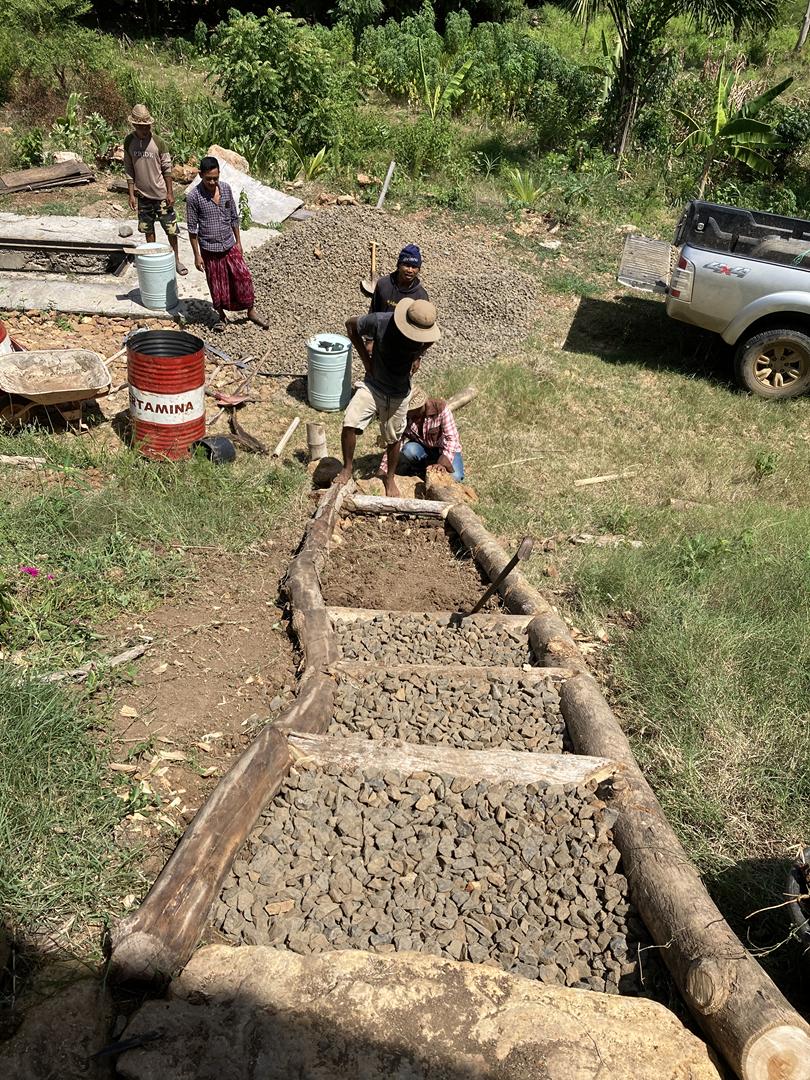 Something that we knew we would purchase as soon as we saw it about 7 years ago. Now we've ended up being the local retailer, if you're interested come check out ours first, if you like it then we can set you up with one of your own :) OK, gas is so cheap here that it would take decades to pay it off, buuuuut the fertilizer that's produced from this thing is priceless! Add some Biochar to your soil too and your veggies will be three or more times the size of anything in the market! See our Biochar kiln in the next blog.
The pad, just sand flattened and leveled-ish…….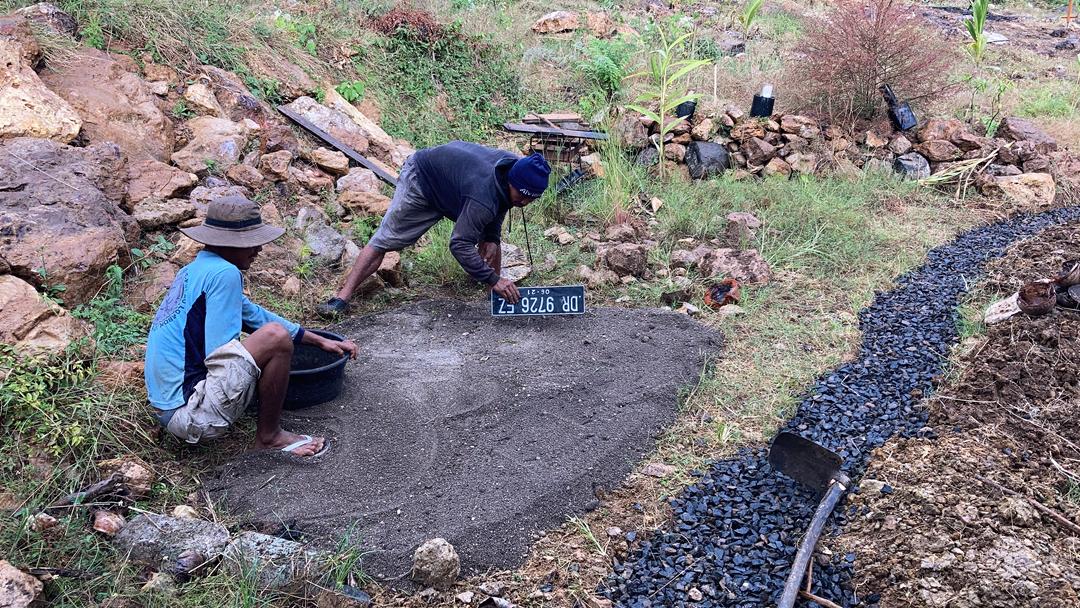 Unboxing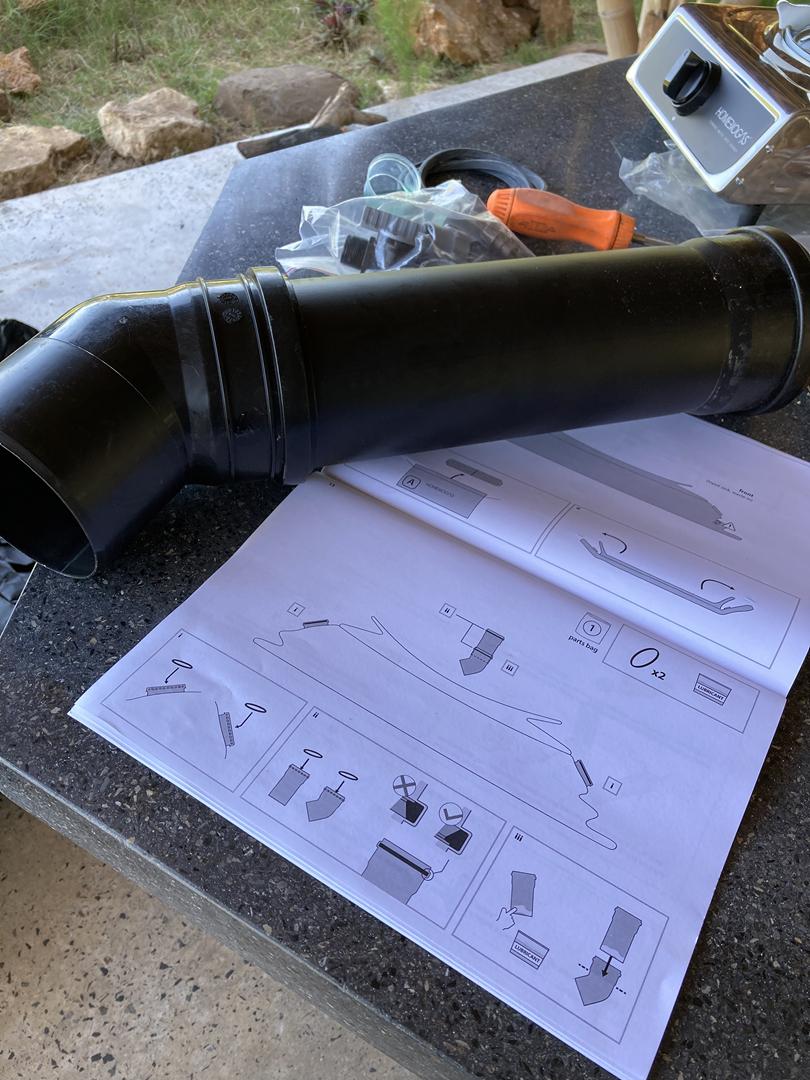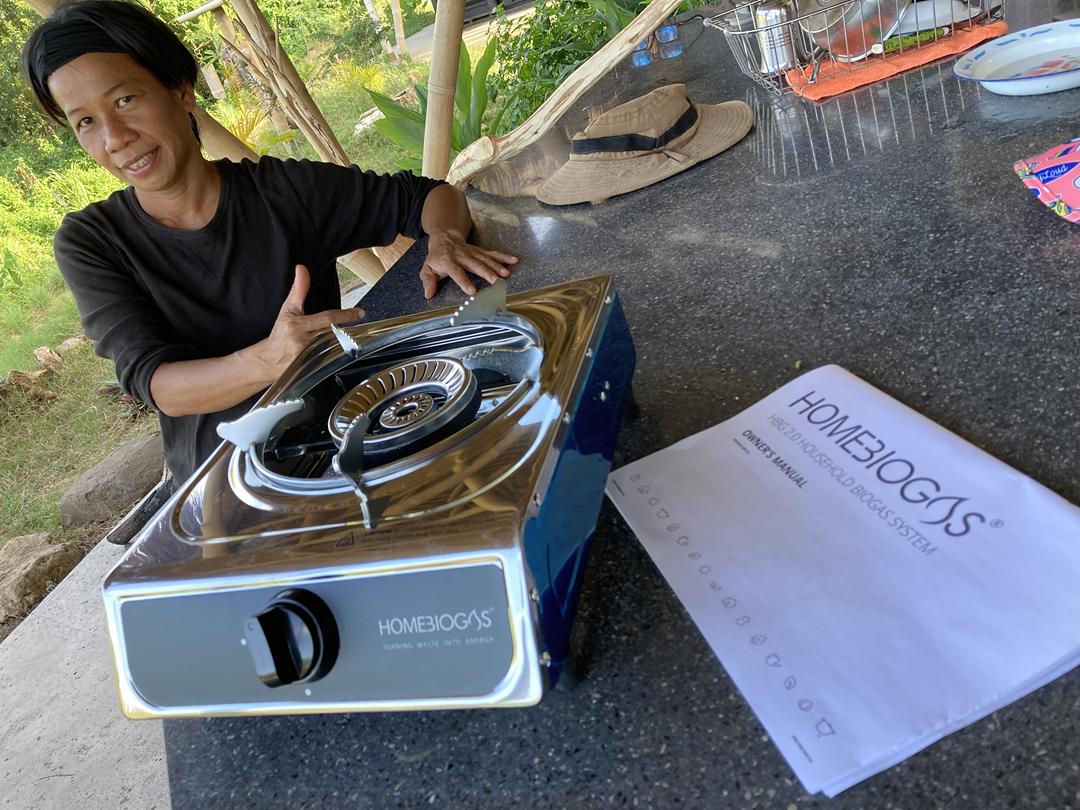 Installed the fittings in the shade then lifted into position to be filled with 1200l of water.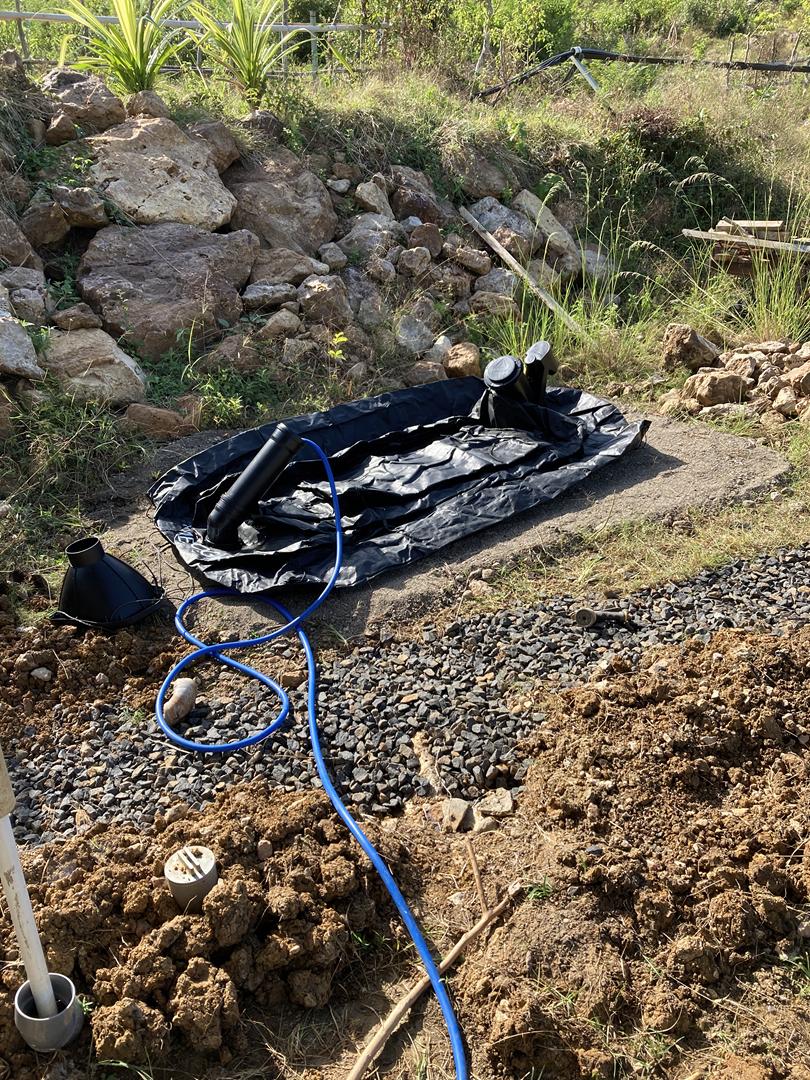 Half full.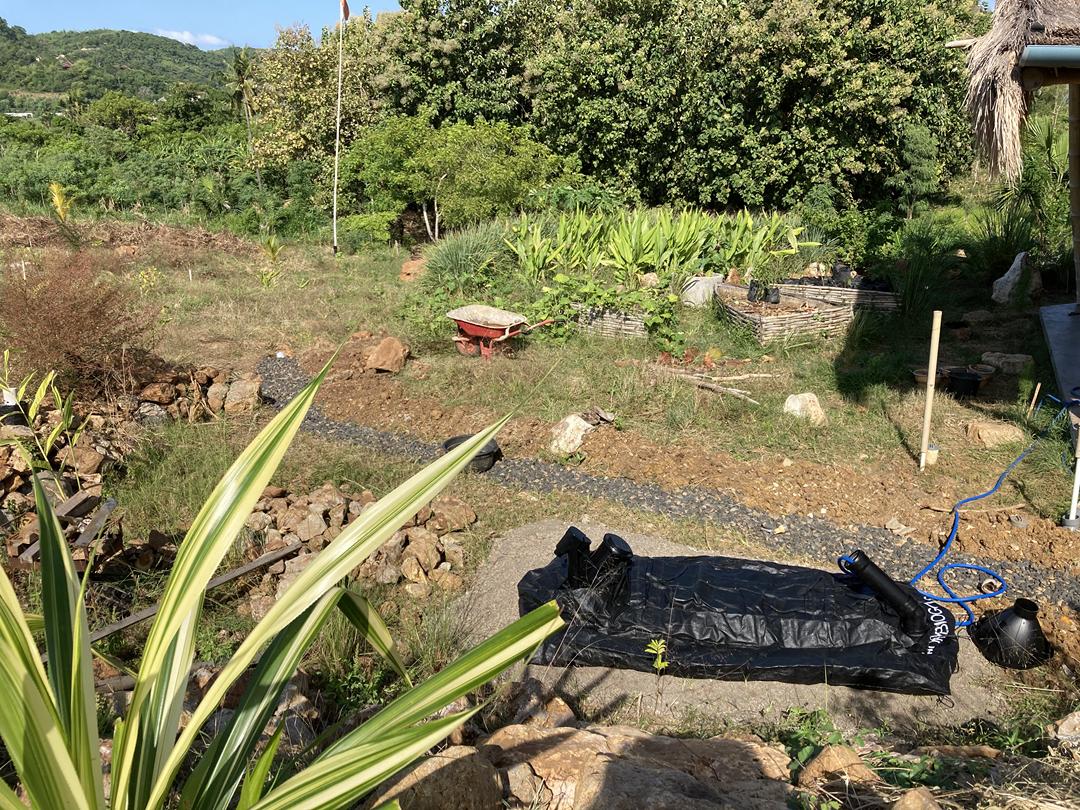 Sand bags, 40 of them, sit in pockets on the gas compartment to provide the little pressure that's needed for the stove.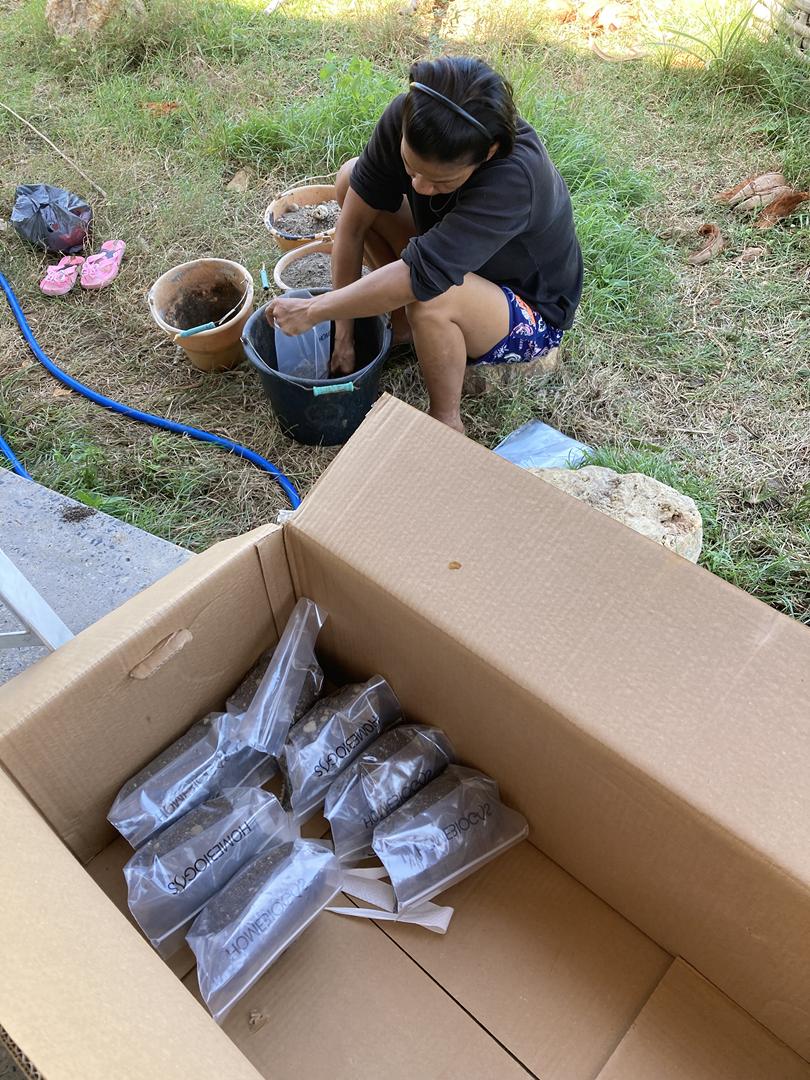 Ready for 100l of fresh cow poo! Luckily the neighbors have cows :) The manure is to start up the biological processes that produce the gas, after everything is working it's kept fed with kitchen scraps.