Finishing touches to the roofs.
01 Sep 2021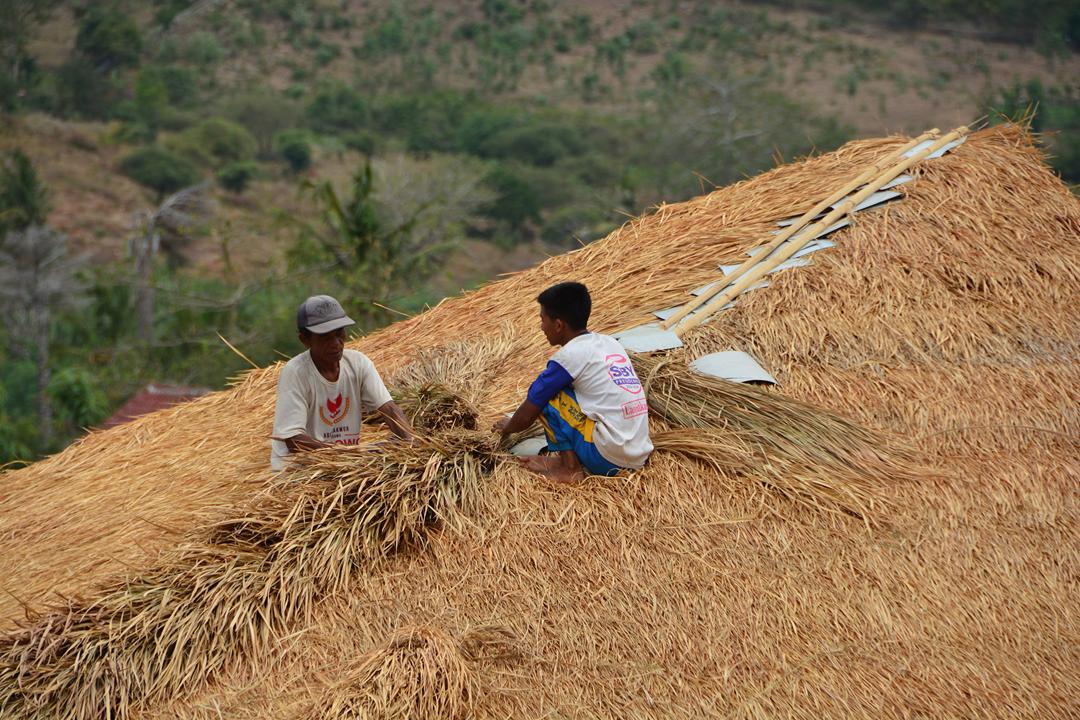 Making a Mohawk, the ridge line of the roof is just alang alang matted into long 'brushes', it's all done in 3m or 3m lengths on the ground then tied into place.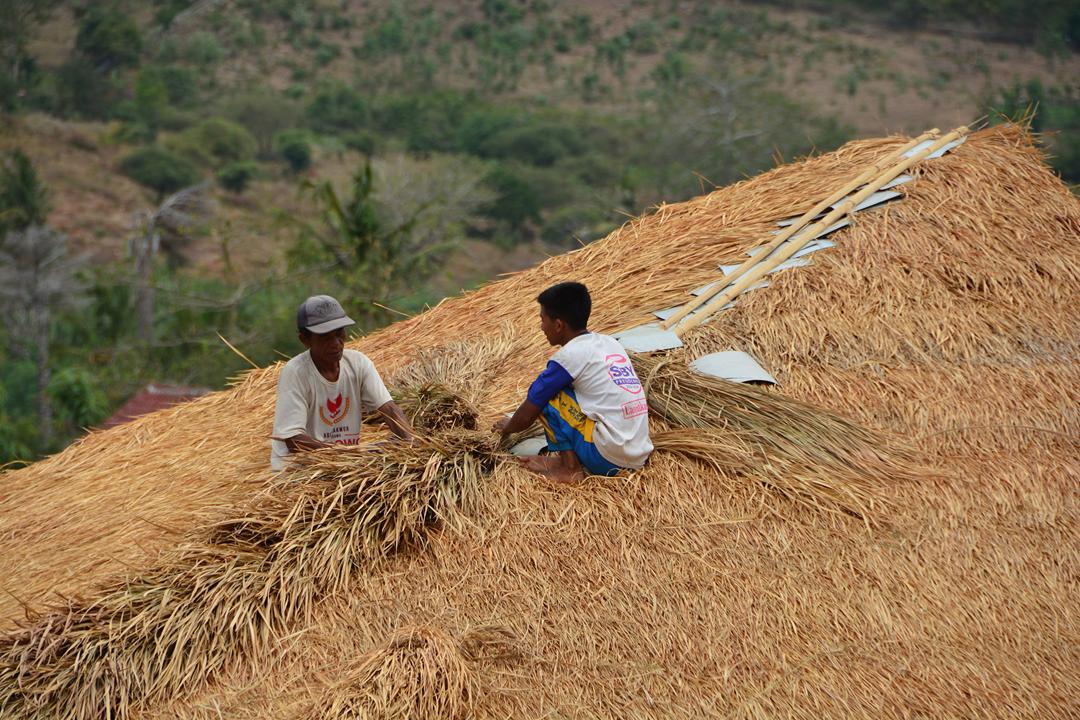 A similar thing done for the edges.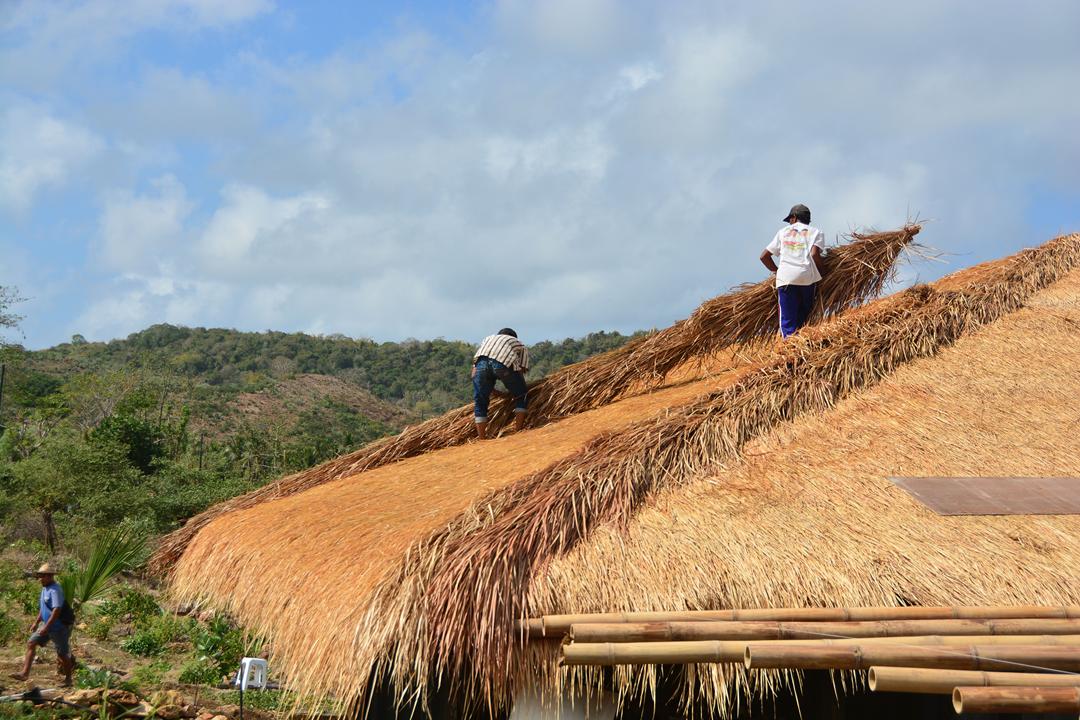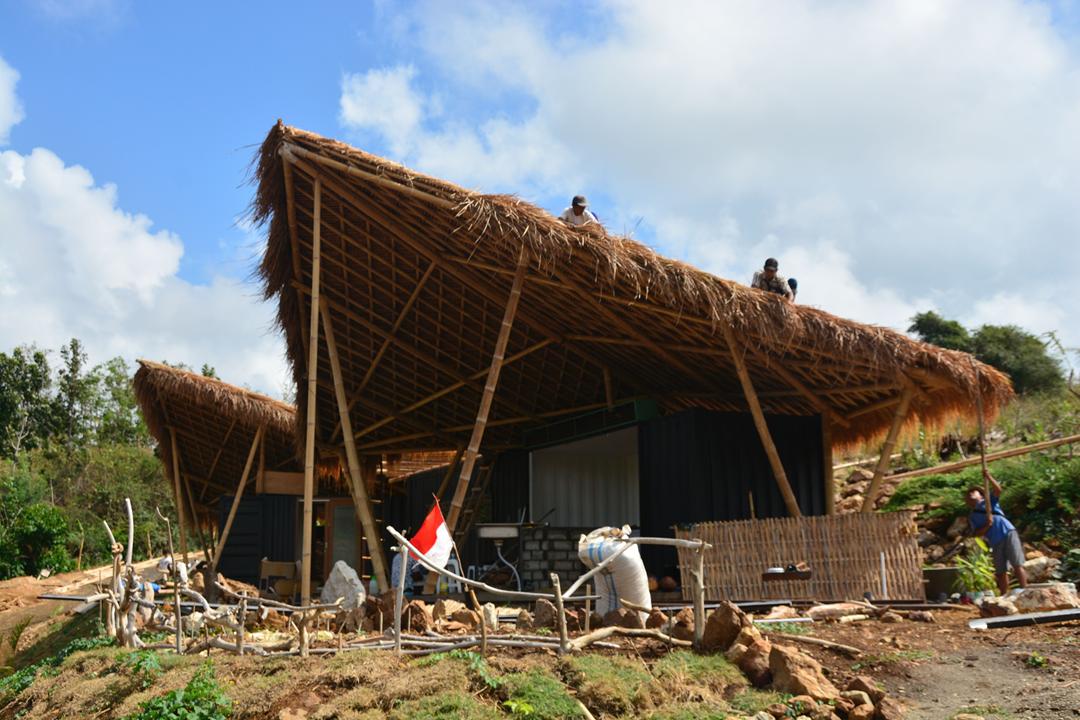 Looking like a good haircut.