The first roof
21 Jul 2021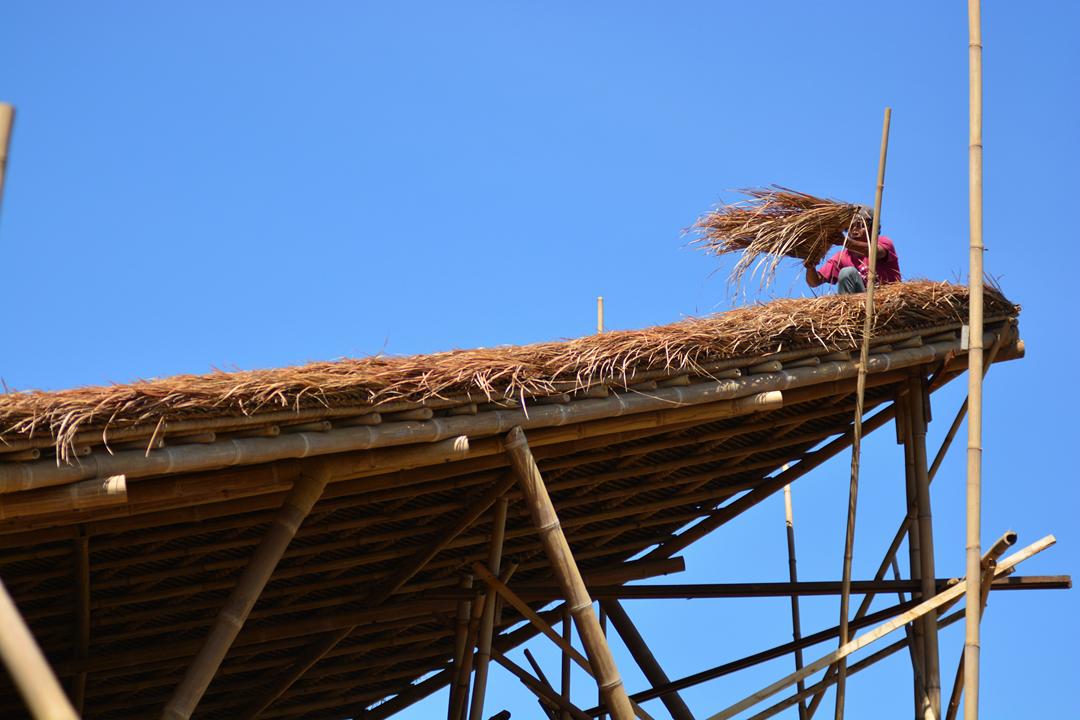 Always the best view of the roofs.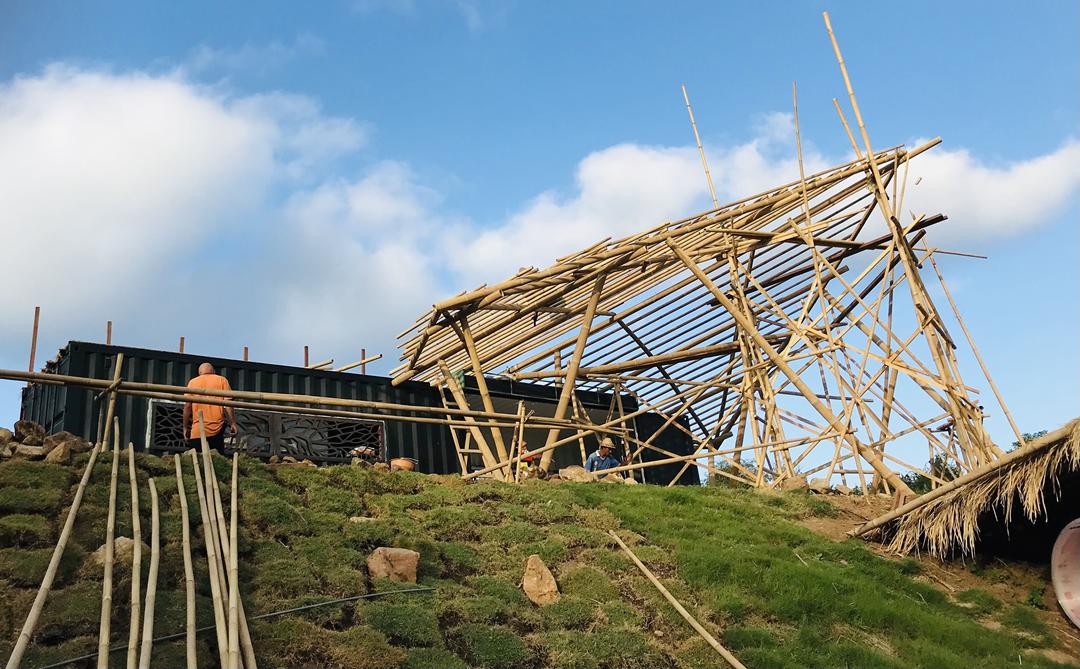 A view from the glamping site, just a reminder that we were roughing it ;)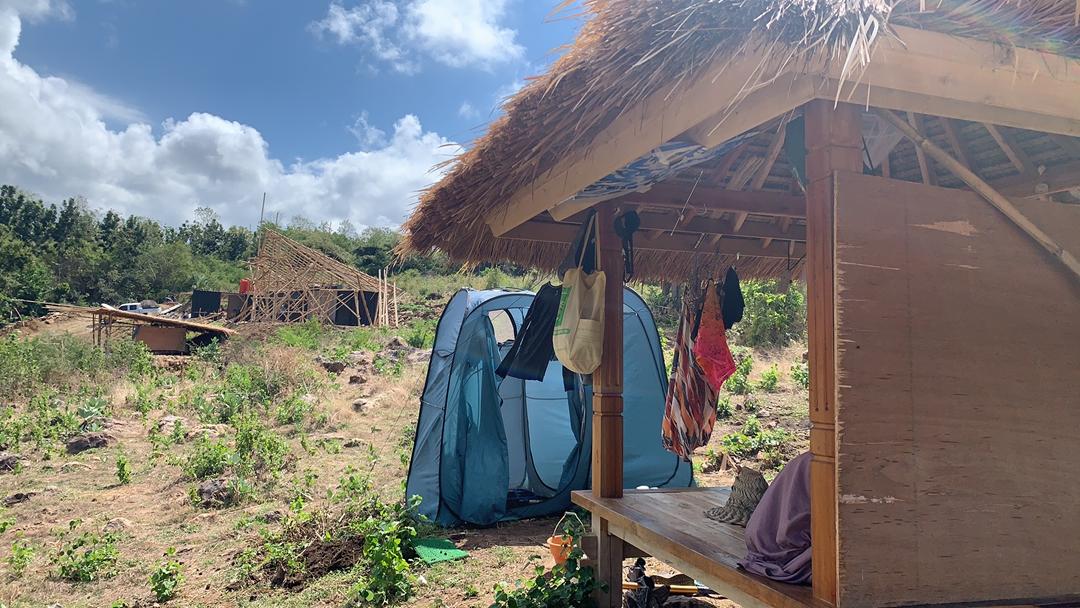 The structure finished before the weekend and a huge tarp put on incase of rain.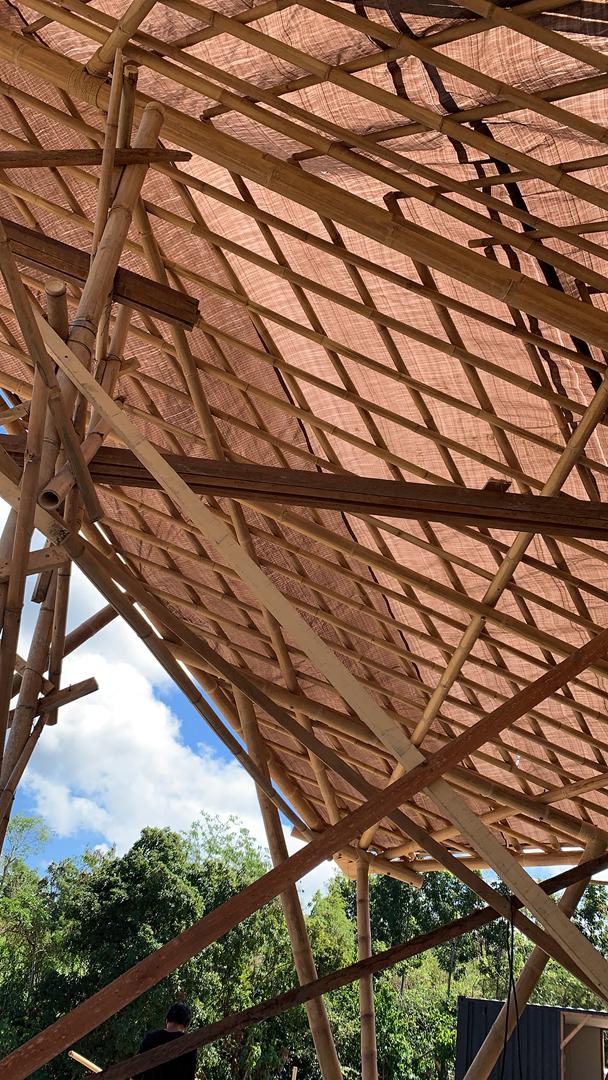 Thatchers, actually allrounders, just one crew of 9 guys on the whole project. Finally the cameras are out, Ani doing her stuff :)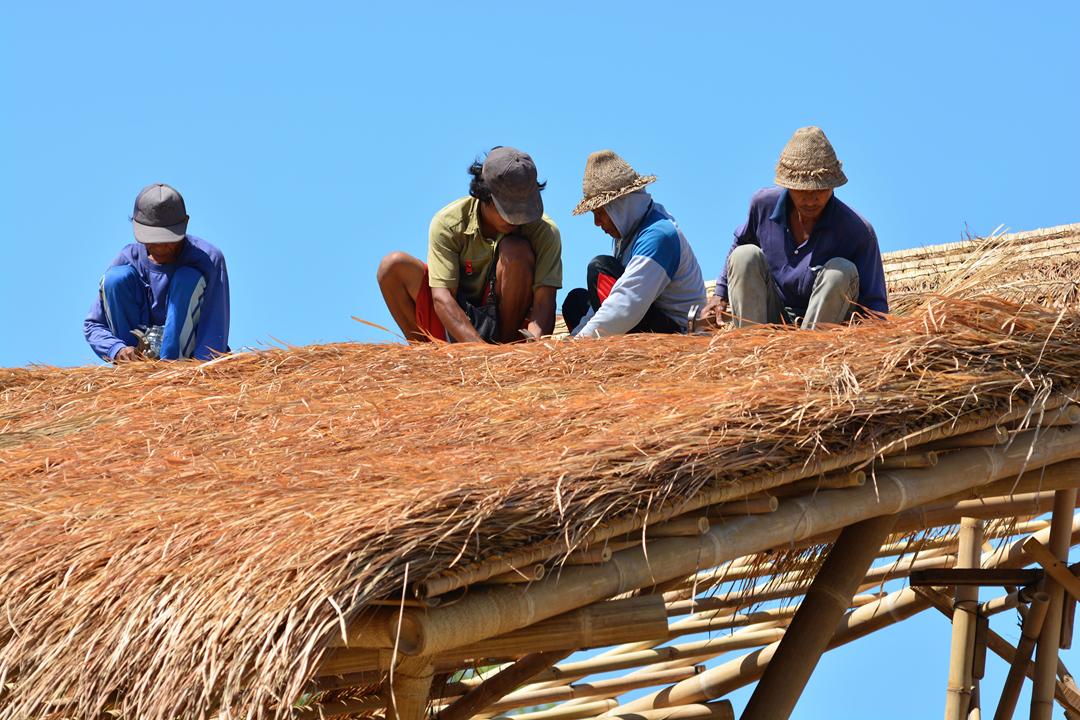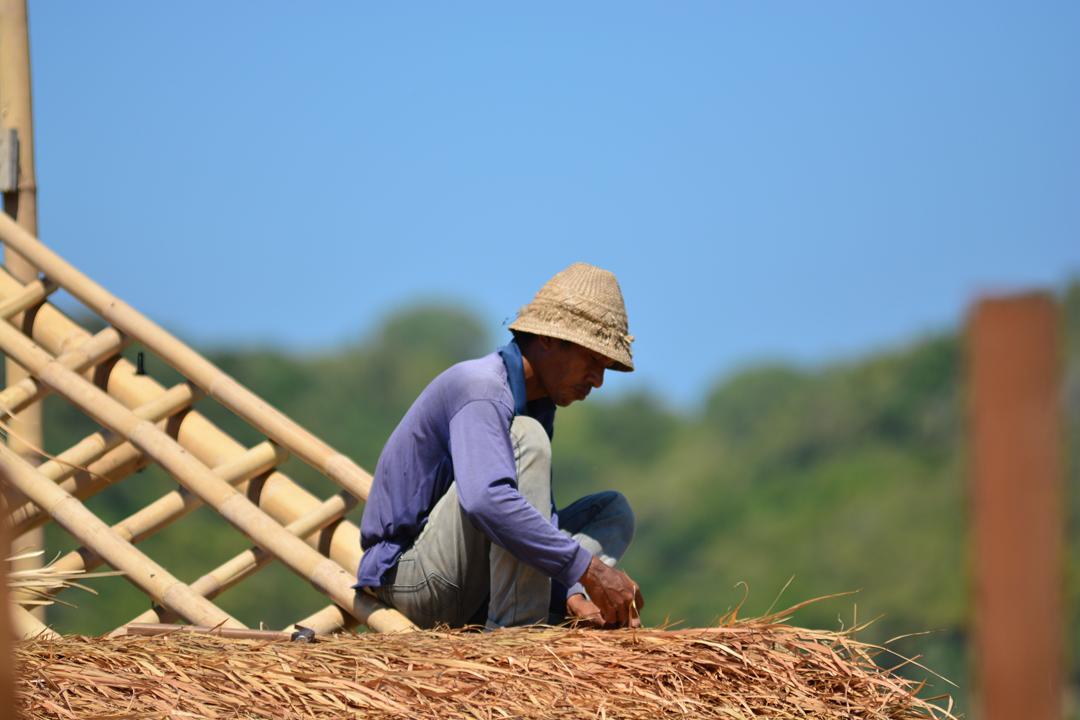 Mr Cator finding some shade!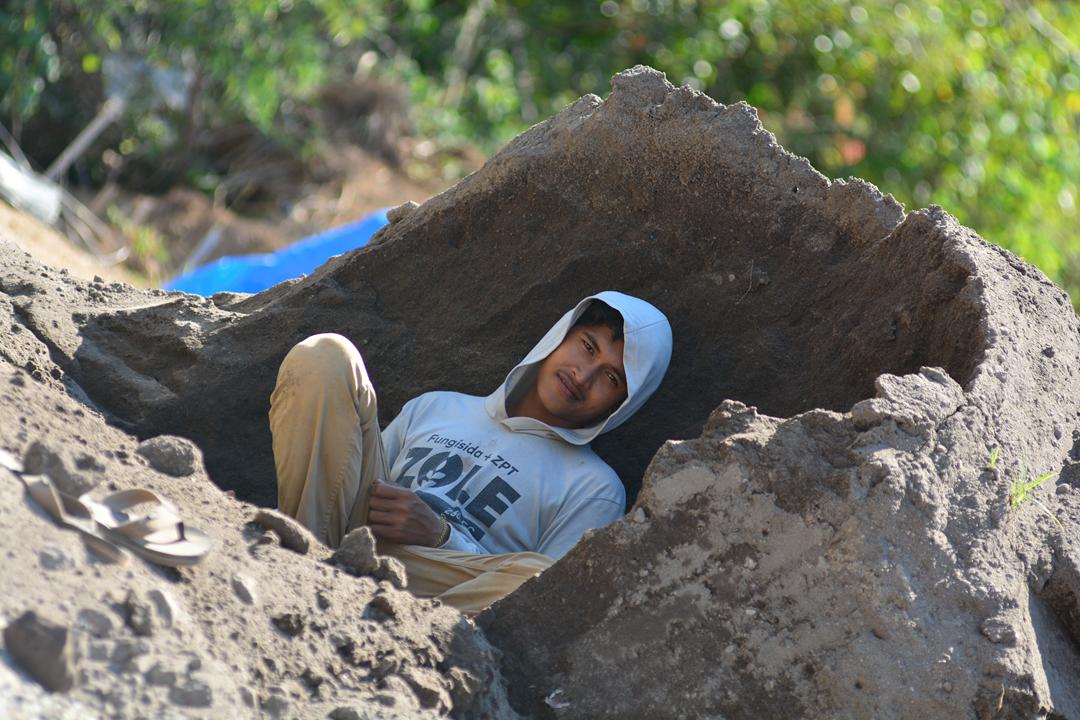 Mr Nuri, the craftsman on the doors.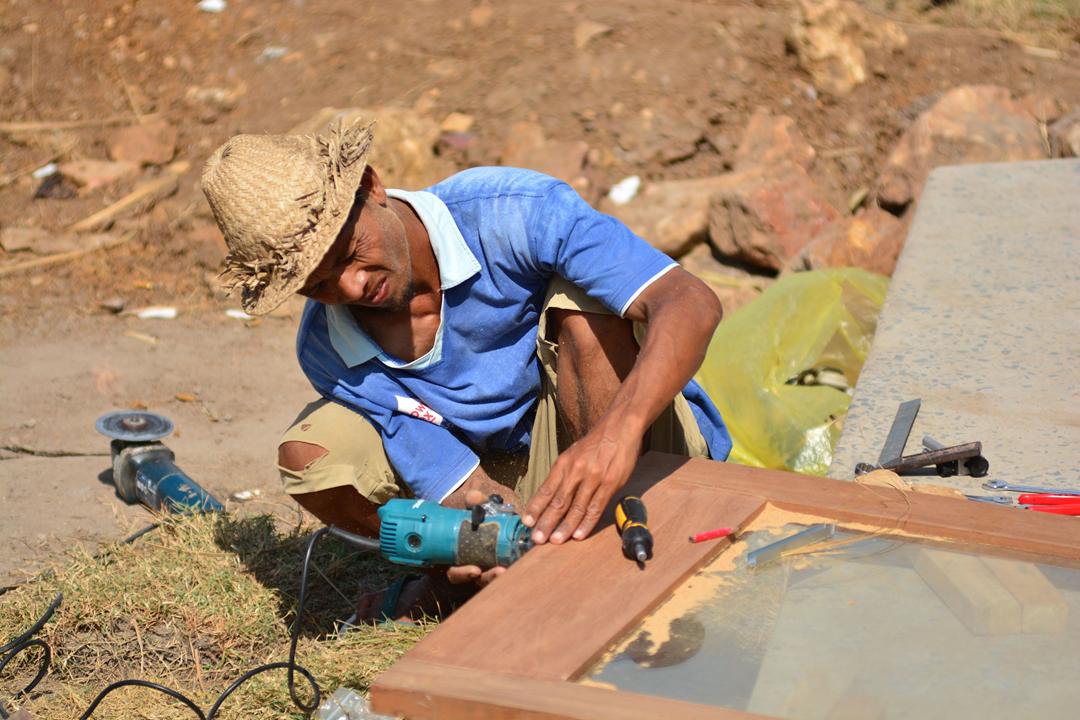 OK we cheated a bit, because the slope of the roof was well below what alang alang can normally handle, rain wise, we put in a membrane every 5th row.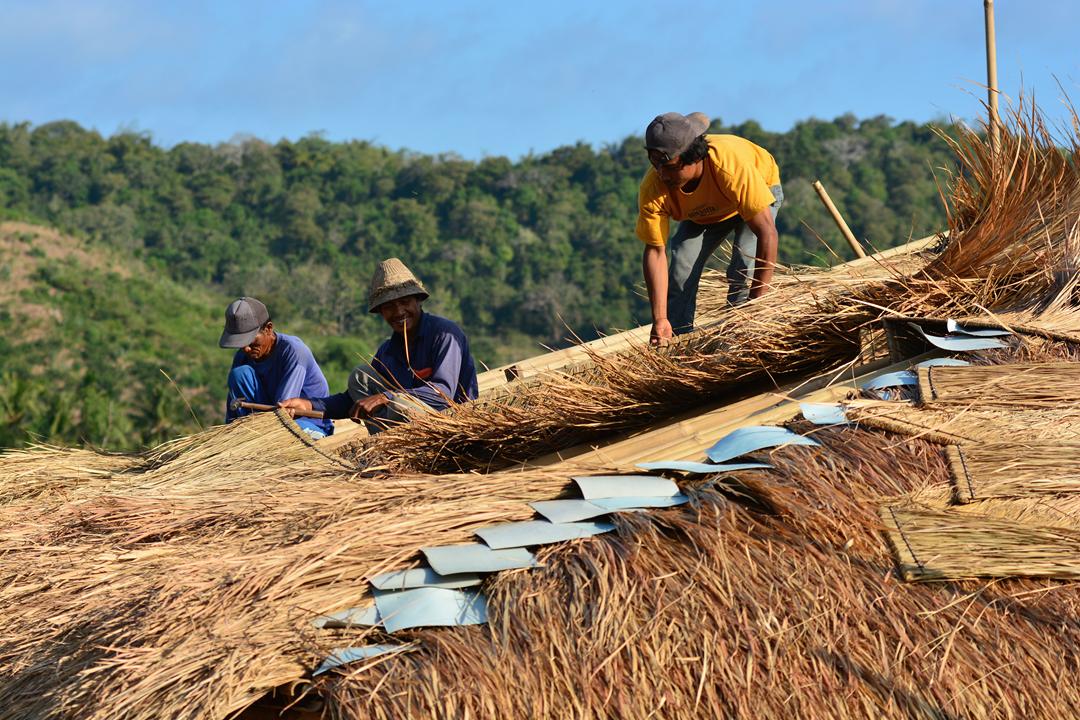 The finishing touches.