The Island
01 Oct 2021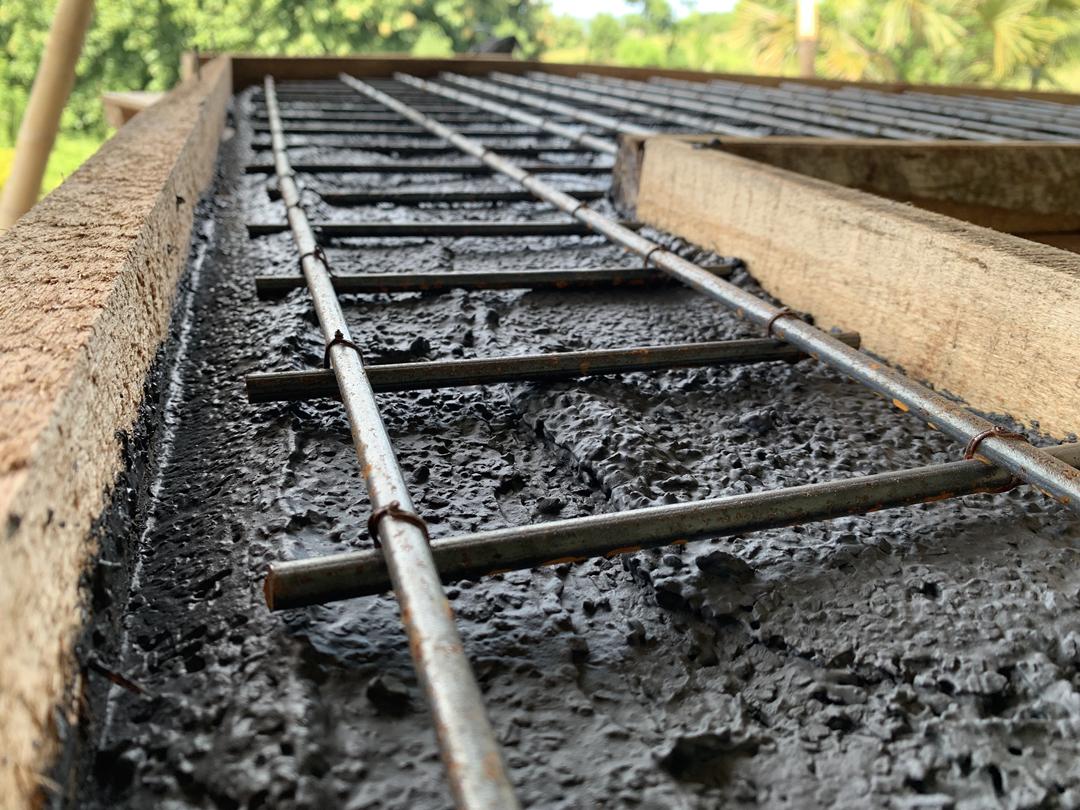 Actually started by our original crew, they built the 'wall', then finished off by Malik and his Terrazzo crew with a little help from Dave. Dave had to expedite the under counter framework for the drawers, it had to be installed before the terrazzo as it became the bottom of the frame …. Only a 14 hour working day.
Dave was not too happy with the structure of the other kitchen drawer unit, so the DIY version for the island is way over the top strong! Doubled up 3/4" maranti ply!!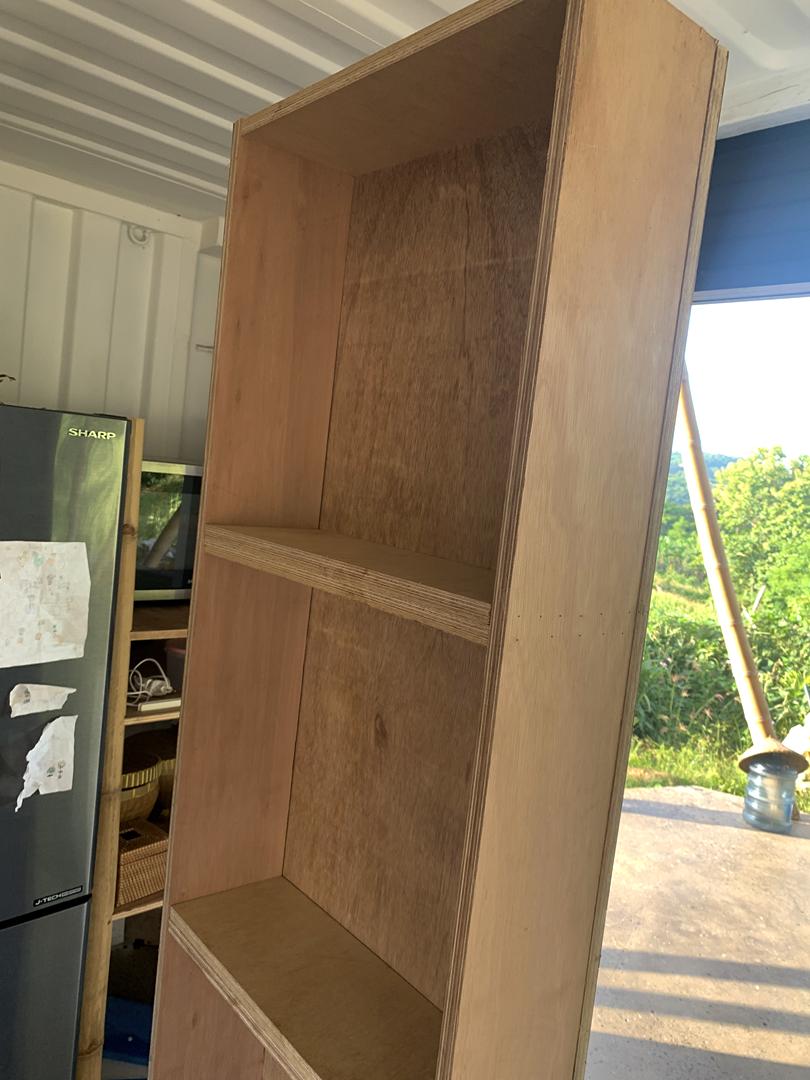 Luckily all the parts were prepared before they told us that it has to be installed before the terrazzo.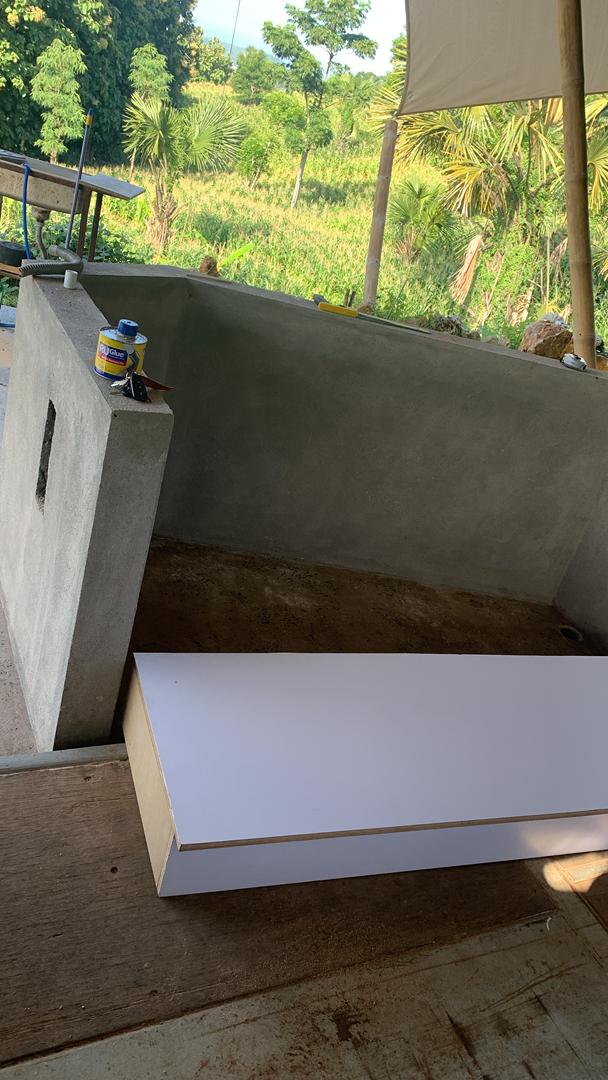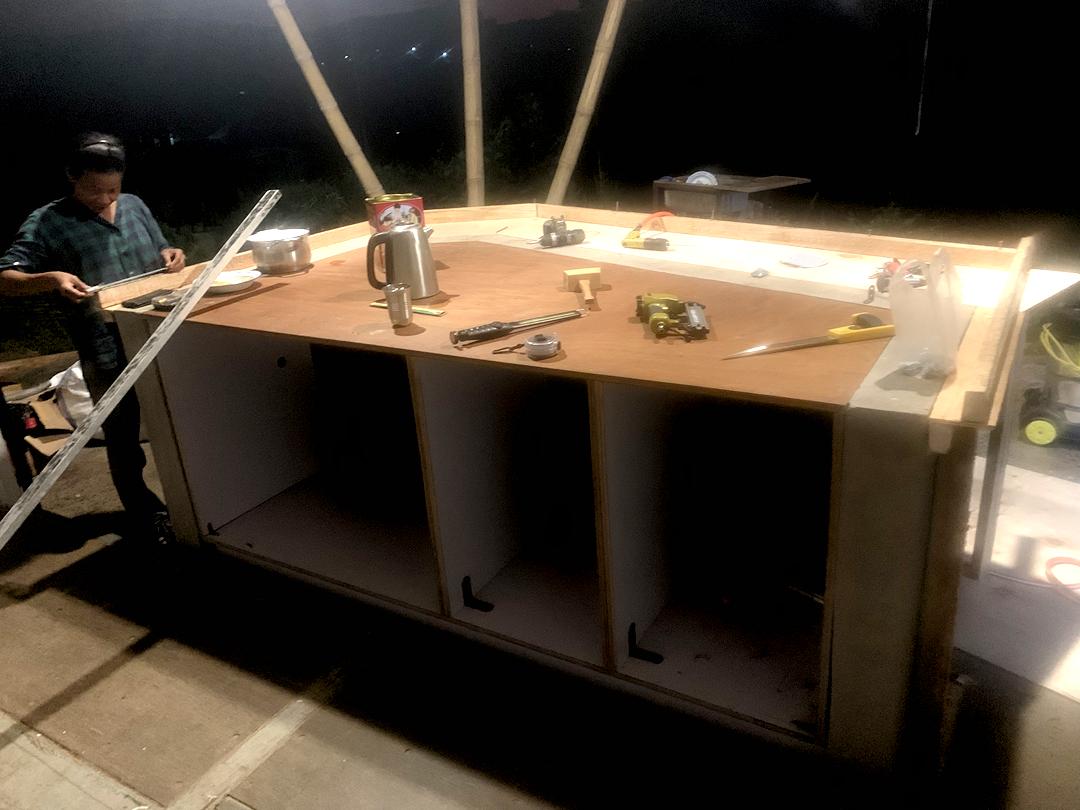 Then the lads got to work.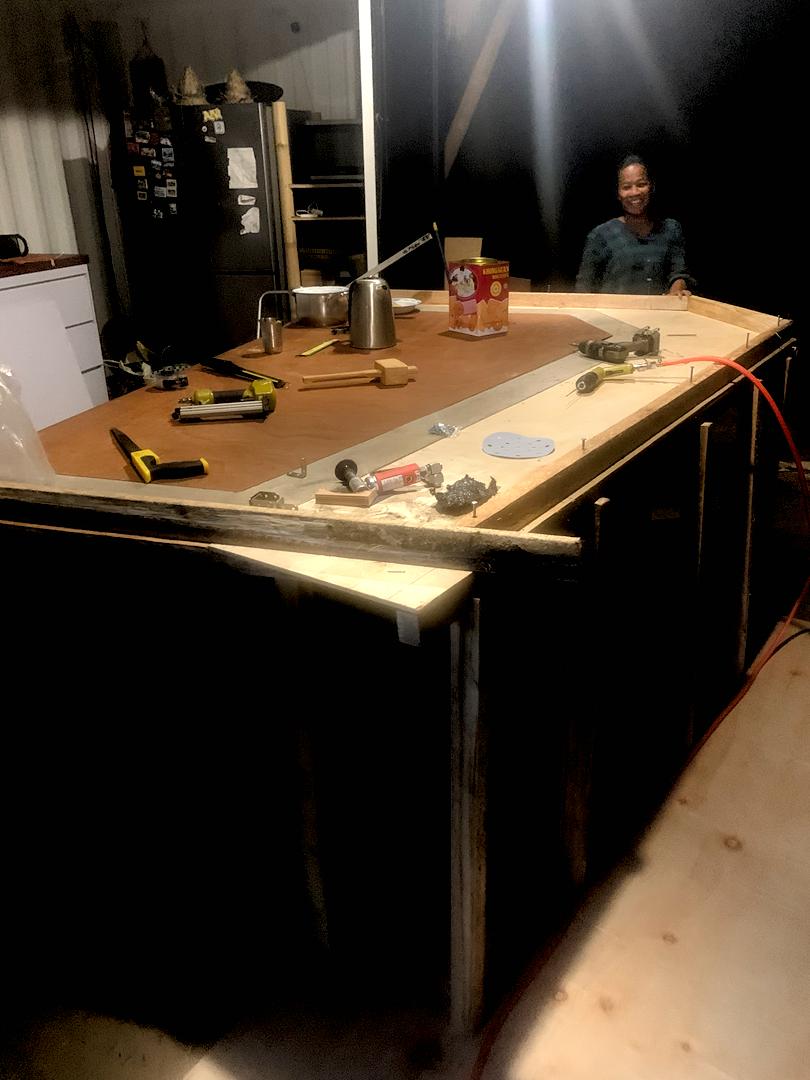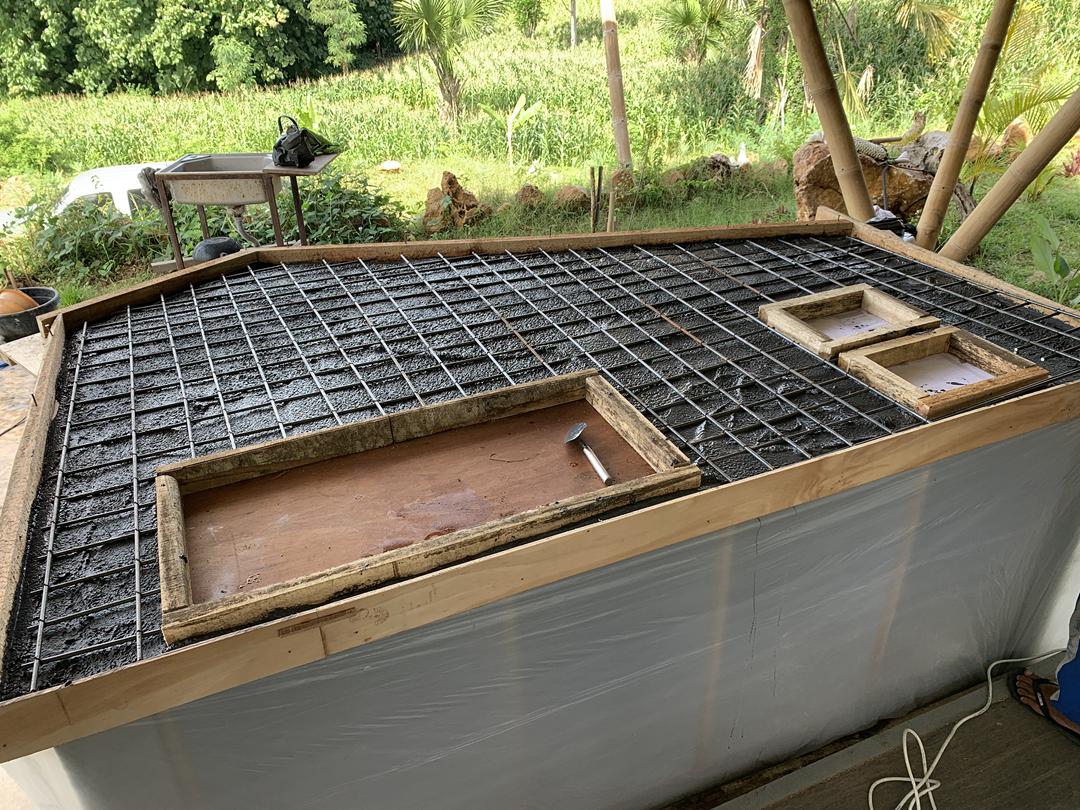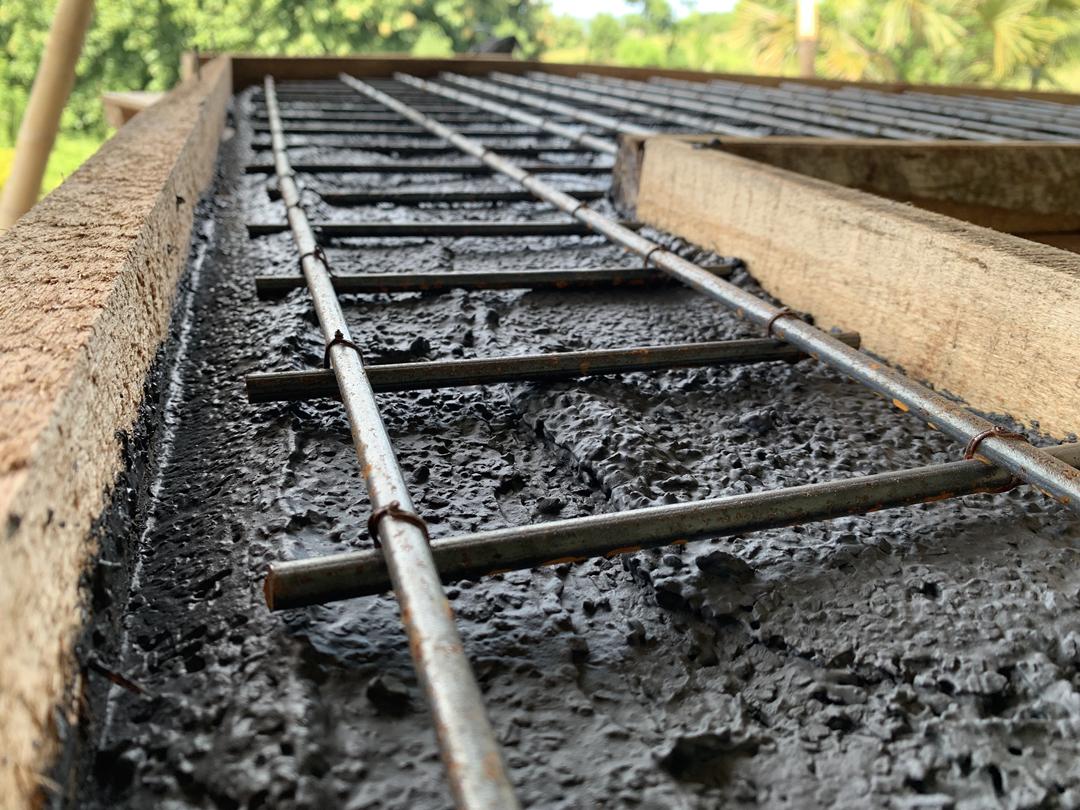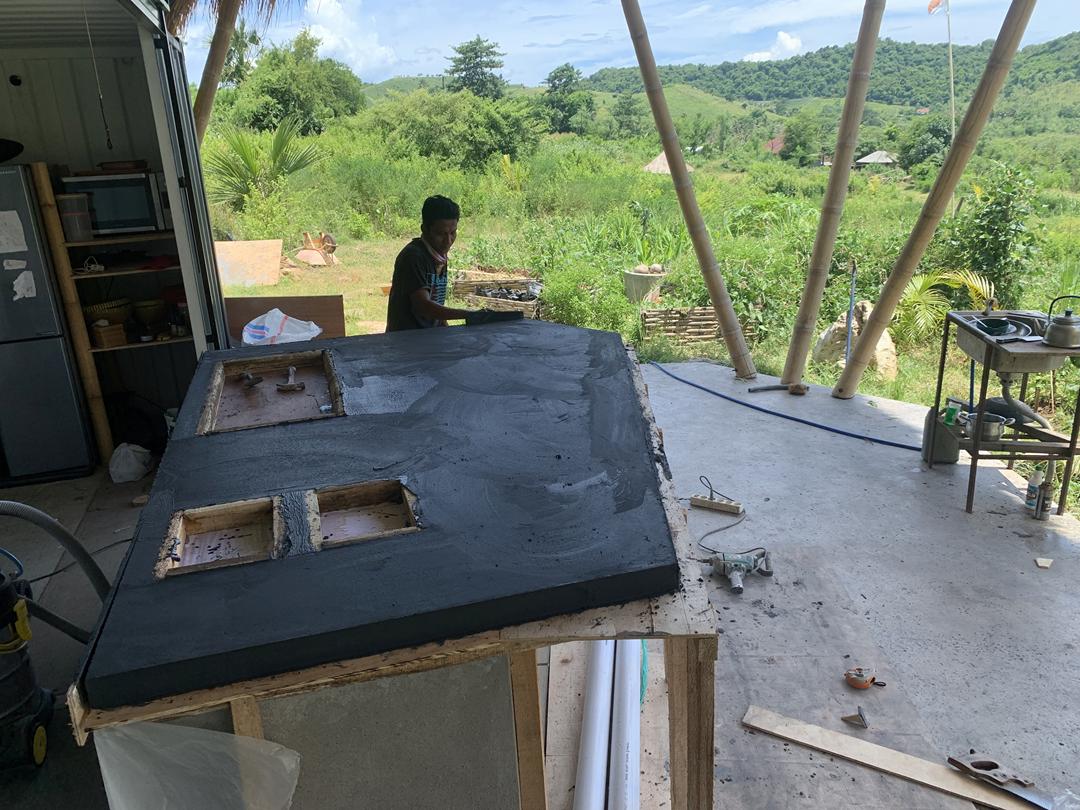 Then the polishing, began, two days of dust storm! But so worth it, check out that finish! Finally we have the kitchen sink. Thanks has to go to Alejandro for the 'temporary' unit, 6 months of hard use!