Footings and a Delivery
10 Jun 2021
Pretty soon after the design was done we had a topographical survey and used that to put the footings in place. They are concrete rings filled with reinforced concrete with an integrated square metal mounting pad for the containers to sit on. They're welded in place later ……. just in case.
The surveyors
Footings going in.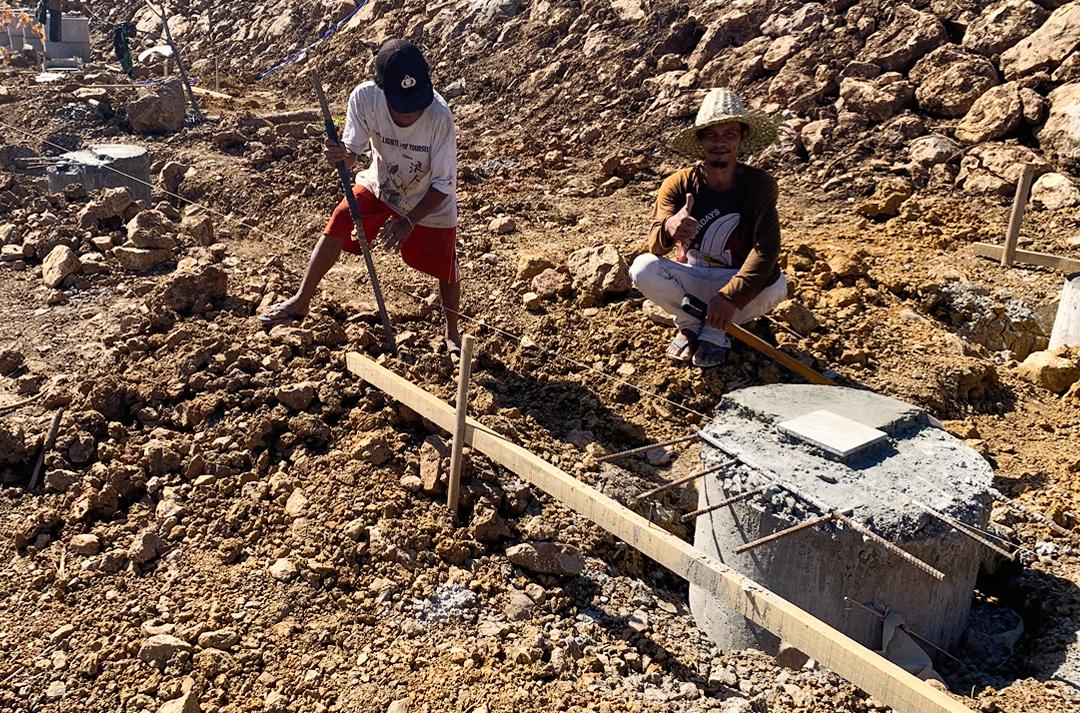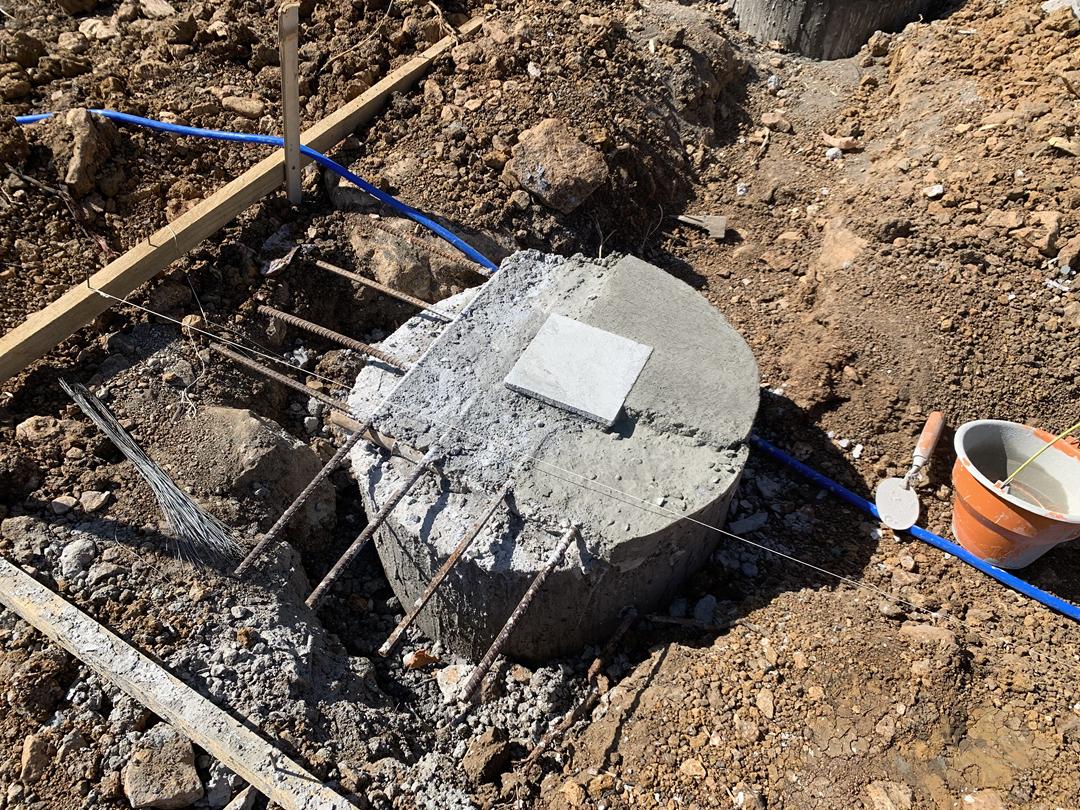 Loading up at the modification yard in Mataram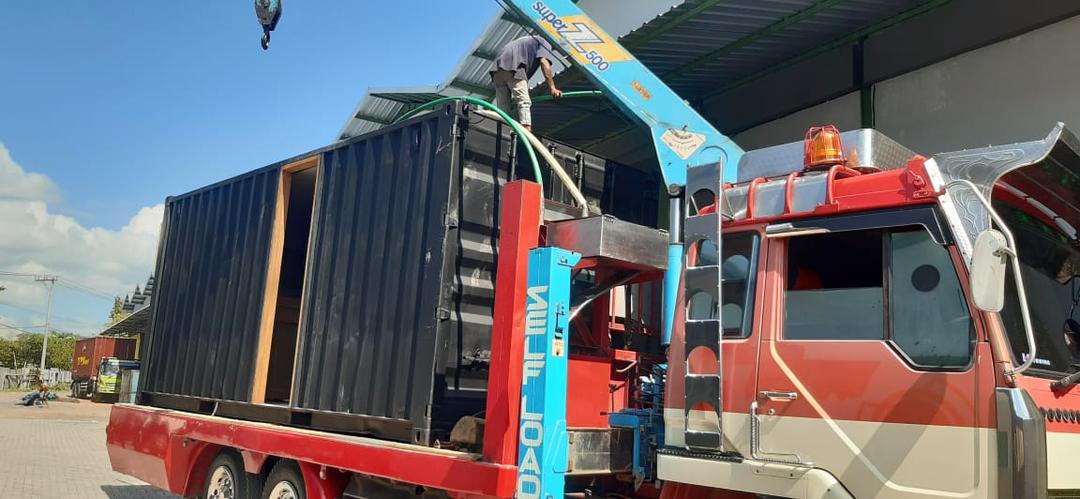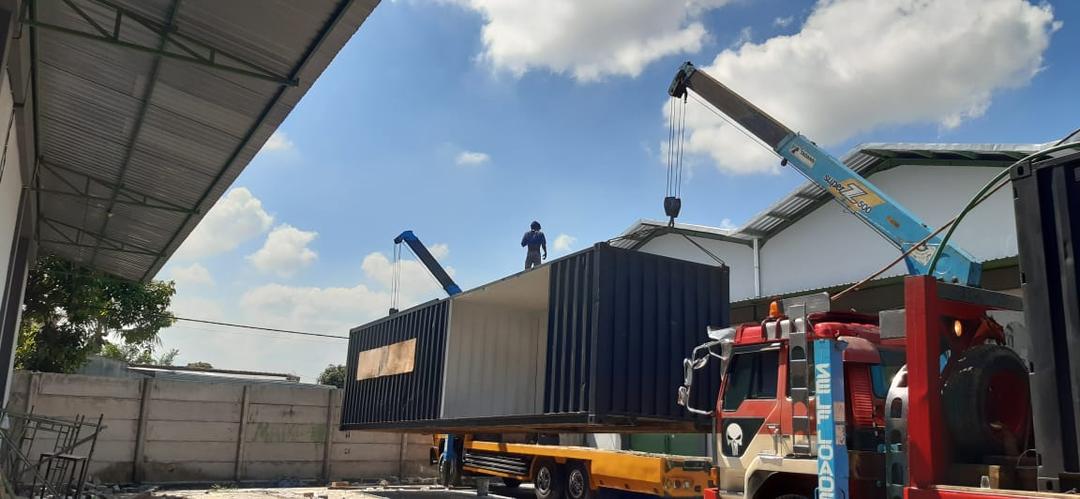 Please get a longer truck!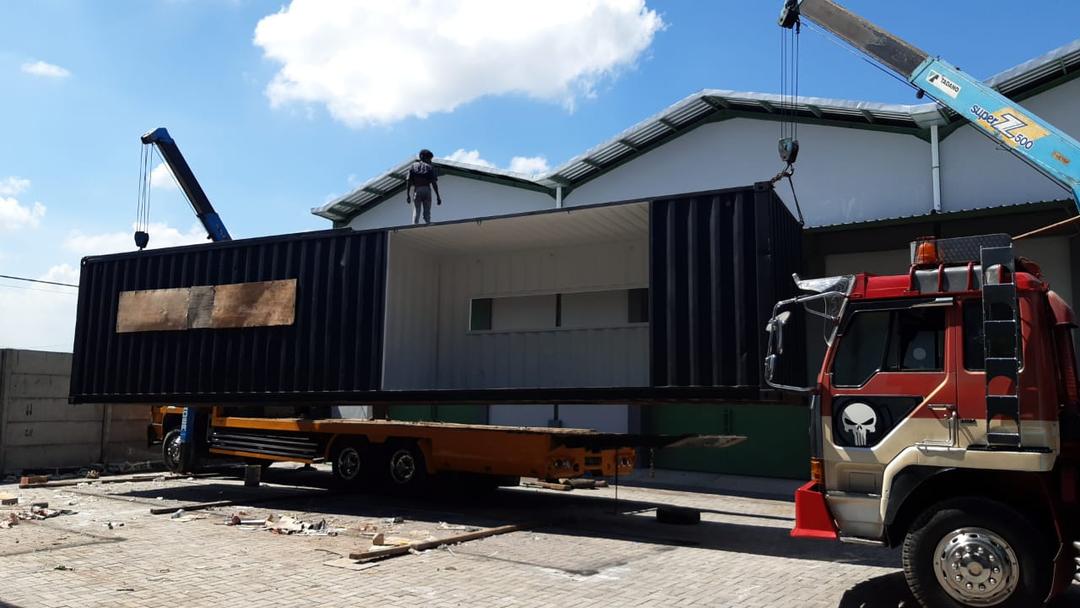 All ready for a special delivery, pad for the water tanks ready too.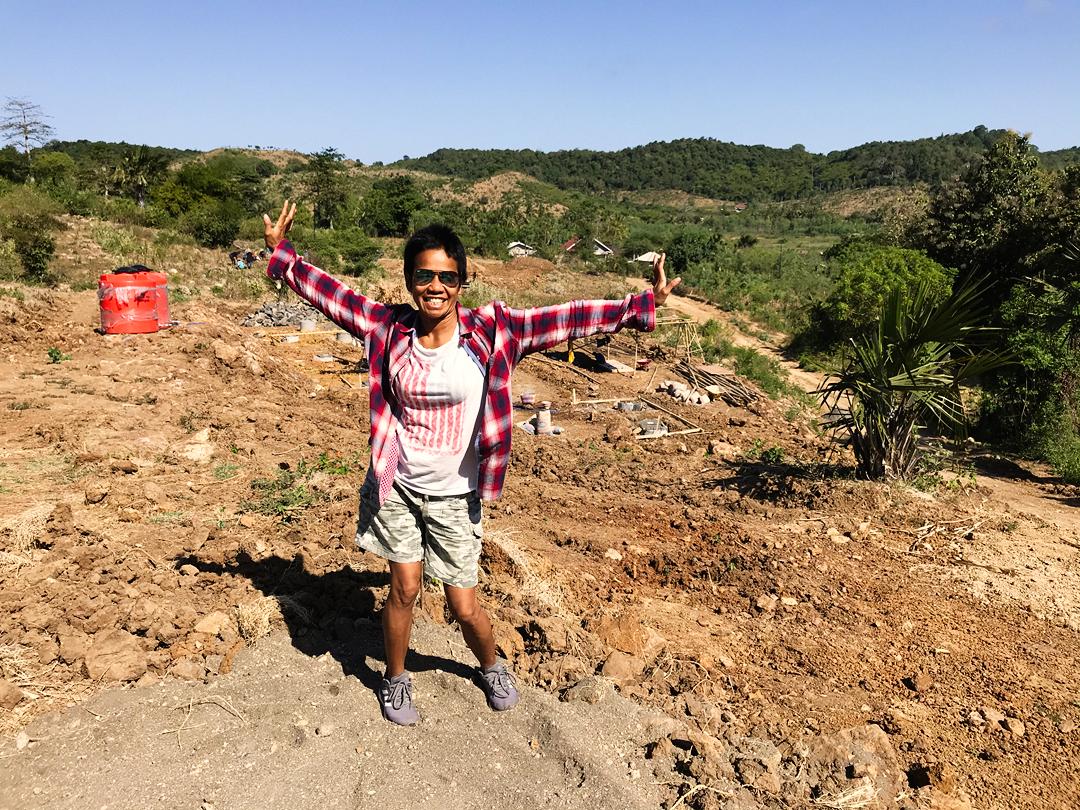 First arrival!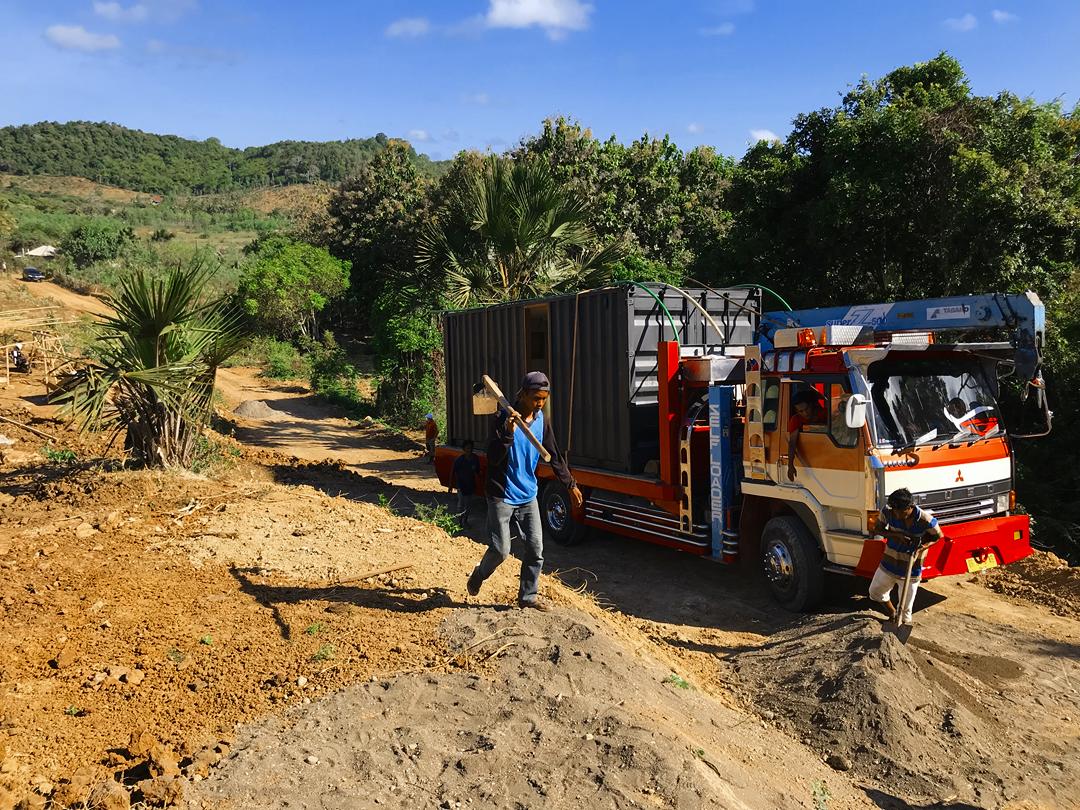 The 20ft reversed in first so that the onboard crane could be used to help place the big boy.
Quickly followed by the big boy! The trucks are the same size so if you are transporting a 40' make sure you brace the inside with chains or put the weak part fully on the trailer …….. it did bend back once they offloaded but window frame needed some repair work after.